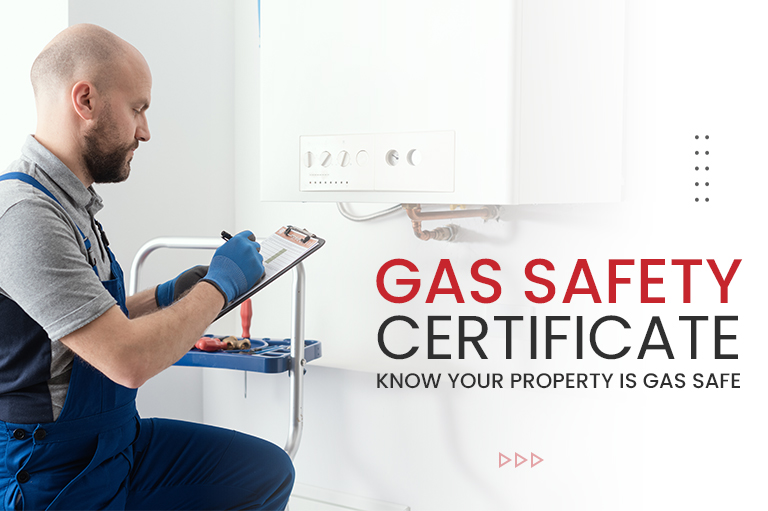 A Gas Safety Certificate or Gas Safety Record is an official record an engineer provides after he conducts gas safety check on the residential as well as commercial property. It is necessary legal document with details about gas information and inspection about the landlord, engineer and property. The landlords rent properties to the tenants who should renew gas safety certificate every year in the UK.
Who conducts gas safety check?
Gas safe engineers have specifically been trained to conduct gas safety checks. Only the registered individuals may qualify to conduct this check. The landlords should always check gas safe ID card of the engineer before the inspection starts. This will enable them to reconfirm the authenticity and identity of the engineer.
The ID card should have personal details and a hologram denoting the engineer has been registered. This will remain valid for almost 12 months and it is preferred that an appointment need to be scheduled before the expiry of the certificate.
Reasons you require a gas safe certificate
Here are some reasons why you require a gas certificate:
Ensure safety of tenant – It is important for the landlords to ensure safety of their property and tenants. Gas is the major source of accidents globally and a professional should inspect all gas appliances that have been installed in a property every year.
Gas certificates are legal requirement – A landlord will be legally responsible for gas safety of the property they give on rent in the UK. Though tenants need to co-operate in gas safety process, the responsibility cannot be changed in any case.
Avoid paying fines and jail time – Without having a gas safety record means facing lawful repercussions. All landlords in the UK should get gas safety check done annually and obtain their valid gas certificate. Or else, they charge hefty fines and you may even have to go to jail.
Gas certificate copy is needed for rent agreement – When the landlords rent out a property, they should provide a copy of the certificate to the tenants in 28 days of shifting into the property. Also, selling a house means property owners should have a valid certificate for proving the safety of gas appliances.
Is gas safe registration an officially permissible requirement?
All gas engineers and businesses need to hold gas safe certificate to work on gas equipment legally. Individuals or companies providing complete gas works without registering with Gas Safe Register possess every possible risk of being prosecuted and put you as well as your family in danger.
Since you are a homeowner, you are not lawfully obligated for the Gas Safety certificate or submit your house to conduct annual checks from engineer while you stay in your house. The commercial buildings, on the other hand, need to have their gas appliances and infrastructure checked as well as approved as safe in every 12 months time span. This will be applicable to landlords who give their valuable property on rent to tenants.
How can you obtain gas safety certificate in the UK?
Obtaining a gas safety record is not a difficult process. Let's see what you should do about it:
Firstly, fix an appointment with a gas safe register company that provides both gas safety checks and certificates.
After the appointment has been scheduled, the company will be sending an engineer for thorough inspection of your property. These engineers check for gas appliances and fittings in the property and ensure everything remains in the right order. Besides, the engineer should check gas pressure, ventilation system, alarm devices and gas safety.
The result of this inspection will be mentioned in the certificate and signed by the engineer. It is given to the landlord in 48 hours of the examination. When a gas safety check fails completely, the appliances are marked as Not to Current Standards (NCS), At Risk (AR) or Immediately Dangerous (ID). Though under NCS might not require immediate replacement, those under AR and ID cannot be used without getting repaired or replaced.
How will you check if your property has gas safety certificate?
According to the law, all the properties in the UK should meet with strict regulations defined by building regulations. This includes any heating systems and gas-safe appliances must abide by Gas Safe standards.
When you are planning to buy a property, make sure you conduct complete survey when exchanging the contract. So, you can get peace of mind and the new house should abide by these standards. But when you purchase any property without it, you may check with Gas Safe Register to know whether the property has building regulations compliance or gas safe certificate.
If you are an owner of newly-built property or your property remains within the guarantee period, then talk to developers and request for getting a copy of the certificate for keeping it in your records. This can be completed at the time of construction of your property.
How can you check if the boiler is gas safe registered?
If you have had replaced your boiler or installed a heating system, then the accredited engineer will give the certificate for gas safety. Engineers complete the certificate and submit it to Gas Safety Register. This is a part of important paperwork for the work to be done of your heating system.
But when you do not know who installed or has repaired the boiler system, you may check directly with Gas Safe Register and find out if your boiler has been registered with them for the certificate.
If you want to know about your gas safe boiler, then contact engineers who have installed the boiler or heating system and ask whether they have a copy of the certificate. The installers will have original certificate or can give proof your boiler was registered when the work had been done.
Can you obtain a copy of your gas safe certificate?
If you have misplaced gas safety certificate or building regulations compliance certificate of your property, then you may apply it to gas safe register for new and official copies. These are then sent to the property's address and nominated email address for obtaining virtual copy.
In order to apply for new certificate being sent to you, you may do it over the phone or by filling out online application form.
The landlord, homeowner and customers will verify if the property is safe and by registering gas appliances and heating systems with gas safe register. At Emergency Plumber London, our top priority is your safety and satisfaction. All the heating and gas-safe engineers should be registered with the Gas Safe Register and provide building regulation compliance and gas safe certificates. We ensure all our work fulfills permissible requirements for your peace of mind.