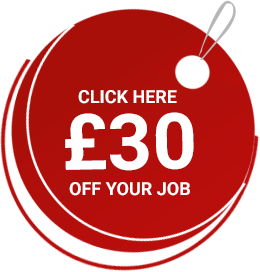 They are just great professionals from the beginning till the end. My kitchen and bathroom looked amazing and it was quite inexpensive than all other quotes I got. They completed the job well ahead of schedule. Highly recommended!
Fantastic company! The entire team is a great pleasure to work with from start to finish. My kitchen and bathroom refurbishment was done with ease. They also helped me with a fewer suggestions throughout the project. Thanks a lot.
I reached home late from work on Friday night and found my boiler was not working. I called Emergency Plumber London and they reached my house within 30 minutes after receiving the call. They fixed the problem soon and I am really happy with their service. Thanks.
Emergency Plumber London are reliable, trustworthy, helpful and sincere. They arrived within the hour after getting my call, found the problem and solved it soon. Their price was comparatively cheaper than other two companies that I had called before. I would definitely use them again.
I am very much satisfied with the service received from Emergency Plumber London recently; both in assessing our plumbing issues and immediate action in solving them. If needed, I would surely hire them in future.
The team at Emergency Plumber London saved me when my boiler stopped working suddenly. Great professionals and amazing service. Would recommend them to everyone.
The plumbers are really brilliant. I was having a problem with my boiler and so, I called up Emergency Plumber London. They reached my place with an hour, diagnosed the problems, changed few parts and fixed the problem quickly. The team is simply great in boiler repair at a reasonable price.
There was a leakage in the kitchen sink and the plumbers arrived within 30 minutes even though I had called them at the rush hour. They solved my problem quickly, much appreciated. Sincere thanks.
The plumbers are very polite, helpful and professional. They helped me to solve my plumbing issues quickly and at their quoted price. Would like to recommend them to my friends!
I had a burst pipe during the weekend. I decided to call Emergency Plumber and their services were really efficient and quick in repairing my pipe within an hour. Great service at a reasonable rate. Thanks...:)