Plumber Kensington in Notting Hill, W11
Are you in Notting Hill and you have a leaking pipe or blocked drain? Is your boiler having issues or your heating system faulty? Do you need a gas engineer or emergency plumber W11? Look no further. Our Notting Hill Plumbers offers all kinds of plumbing services.
We handle emergency plumbing problems for both domestic and commercial facilities in Notting Hill. Our emergency plumber is always available to take away any stress your plumbing system may cause you.
Our plumbers efficiently take care of a wide range of plumbing and heating services. You can always trust us to deliver exceptional plumbing and heating services in Notting Hill.
100% satisfaction guaranteed
Recent Google Reviews

I called emergency plumber for fixing the issue with water heater. He checked the condition of the heater and provided quality service at an affordable rate. We are really happy to hire professional plumbers for our work.


I just had a new boiler installed from these experienced plumbers. I am really impressed with their service. See them next year for annual servicing. Highly recommended!

Local Area
Notting Hill is a district in the borough of Kensington and Chelsea, West London. There are no official boundaries in Notting Hill. The district is mostly a multicultural and cosmopolitan neighbourhood with lots of large houses that are subdivided into multiple rooms for rental. Notting Hill is known to also have affluent and fashionable areas with attractive large Victorian townhouses, restaurants, luxury shops.
There are about 6 areas in Notting Hill- Ladbroke Grove, Notting Hill Gate, Portobello Road, Westbourne Grove, Westbourne Green, and North Kensington. Whichever area you live in, Plumber Kensington has got you covered.
Give us a call today and be assured of getting quality plumbing and heating services W11.
Why Choose Plumber Kensington?
We are a trusted plumbing company in Notting Hill. Our popularity in the area is based on a lot of reasons. Below are a few reasons why we should be your preferred local plumber in Notting Hill.
Plumber Kensington has many years of experience in fixing any plumbing system problems. We are good at what we do, and all our services are carried out carefully to ensure our customers are safe and comfortable. We are specialised in different types of plumbing installation, repair, and maintenance.
Handling gas appliances require caution and professionals to do the job. Our engineers in Notting Hill are fully certified and professionally trained to handle the installation, repairs and maintenance of all gas appliances.
We offer highly competitive rates to ensure everyone can get their plumbing problems fixed. Our rates are quite affordable, and there are no hidden charges plus you get services that are worth your money.
We are a locally-based company, so you don't have to look far to get the help you need. Our local plumbers and engineers know every area in Notting hill and our services are offered in those areas.
Customer-friendly and trustworthy
Our sole aim at Plumber Kensington is to make our customers happy. With this in mind, we offer our plumbing and heating services to meet our customers' demand. Our staff are friendly, reliable and trustworthy.
Emergency plumber Kensington is always available to fix any emergency that may arise. Our response time is short to avoid further damage that any plumbing issue may lead to.
OUR SERVICES
Plumber Kensington offers a wide range of heating and plumbing services in Notting Hill. Call us today, and our plumbers in Notting Hill will be there to provide you with any of these services.
Plumbers In Notting Hill
Have you been in search of a reliable plumber W11? Your search is over. As a plumbing company based in Notting Hill, we give exclusive plumbing and heating services to residents of Notting Hill.
Our plumbers in Notting Hill are reliable and provide standard services that you will be happy with. Whether it is a major pipework replacement or as simple as fixing a dripping tap, you can count on us. Just a phone call to us and your heating and plumbing difficulty will be over.
Emergency Plumber Notting Hill
Tackling emergency plumbing issues is one of the major things we do. Our emergency plumber W11 are available 24/7, 365 days a year.
We fix issues like broken water pipes and blocked drains within the hour. Since emergencies occur on a regular without pre information, we have decided to be locally based in Notting Hill so we can provide prompt response to your emergency calls. If you need an emergency plumber, reach out to us, and we will be there within the hour to fix the problem.
Boiler Installation In Notting Hill
Have you ever thought about replacing your old boiler with a new one and you worry about getting a good plumber to do the installation? Or you want to move into a new apartment and need an expert boiler engineer to help out with the installation? Worry no more! At Plumber Kensington, we offer boiler installation in Notting Hill.
Our engineers are capable of installing any type of boiler without damaging your boiler, and you do not need to worry about the work because we only deliver quality services.
Do not hesitate to call us today for your hassle-free boiler installation W11.
Boiler Repair Notting Hill
We repair any kind of boiler. It doesn't matter if it's a very old model, our engineers will give it a quick fix.
Our engineers are very experienced with boiler repair W11, and we will be at your doorstep to make your boiler function properly again. In cases where we notice that your boiler is old and might cost more on energy bills or repair, we will advise you to replace the boiler. Contact us today for your boiler repairs in Notting Hill.
Heating Services Notting Hill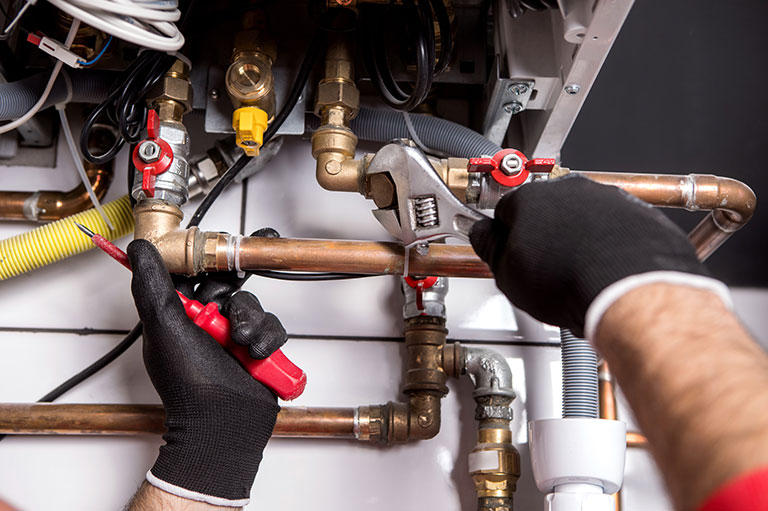 Our gas engineers are certified and fully trained to give efficient heating services W11 at affordable rates. Our engineers carry out all installations with utmost care to ensure your safety.
Our heating services in Notting Hill includes radiator maintenance and bleeding, immersion heaters, central heating system installations, replacing valves, underwater heating, power and cylinder flushing. We also carry out all forms of maintenance on heating systems.
Our experts offer expert suggestions and guidance to help you make the right decision on your heating system.
Blocked Drains Notting Hill
The problems that come with blocked drains in Notting Hill can be very frustrating. Whenever you have a blocked drain, do not let it stress you, just give us a call. Our professional plumbers are reliable when it comes to unblocking blocked drains W11.
We use high-tech CCTV cameras to identify the cause of the blockage and fix the problem. We also offer other kinds of drainage service.
Local Plumber In Notting Hill
If you need a trustworthy local plumber W11 then we are just the right choice for you. Plumber Kensington is a company you can rely on to solve your plumbing and heating difficulties in Notting Hill.
We offer minor repairs for the people of Noting Hill. Whether it is a dripping tap, or to change your shower head, our local plumber will come to your rescue. Call your experienced local plumber Notting Hill today.
Contact Us
We are just a call away.
Feel free to contact us today on 02071833879 when you are faced with any plumbing and heating issues in Notting Hill.
Recent Google Reviews

The plumbers offered great service at reasonable prices. Reached my place quickly. I will definitely use their services in future.



Hired them to install my new boiler. They did the work quickly and I am really happy with their work. I will not hesitate to recommend them to anyone who is looking for boiler installation.<