24 Hour Emergency Plumber in Soho, W1
Are you looking for a trustes local plumbers in Soho, W1? At Emergency Plumber, we provide a wide range of plumbing services which include the maintenance and full installations of plumbing systems in different facilities. We are your go-to plumbing company for all plumbing and drainage activities.
Regardless of the plumbing service you need, our vibrant team of well trained and experienced engineers and plumbers in Soho, W1 are always available for you.
Give us a call today on 02071833801.
100% satisfaction guaranteed
Recent Google Reviews

I called emergency plumber for fixing the issue with water heater. He checked the condition of the heater and provided quality service at an affordable rate. We are really happy to hire professional plumbers for our work.


I just had a new boiler installed from these experienced plumbers. I am really impressed with their service. See them next year for annual servicing. Highly recommended!

WHY CHOOSE US?
If you live in or around Soho, you would certainly require a reliable plumbing company. At Emergency Plumber, we offer reliable services to our clients; the good reviews we get are proofs of this.
Are you still contemplating on choosing us as your primary plumbing service provider? Here is a peep into what you would enjoy from us:
AVAILABILITY: We are known in Soho for our unlimited availability. We offer 24-hour service in the city of Soho. We are able to achieve this through the localised plumbing service we offer. We are locally based in Soho because of our goal of becoming the most sought after plumbing company in the locality.
We are in the know that plumbing emergencies can occur at any time of the day or night. The availability of a plumbing company will determine who you would call to fix the faulty plumbing system. At Plumber Westminster, we have experienced plumbers who are always ready to respond to your calls whenever you need us.
AFFORDABLE SERVICE: At Emergency Plumber, we offer relatively affordable prices for all the services we offer. We know that exaggerated plumbing faults can come up when they are least expected; hence, we are considerate with our charges. We always provide a well-detailed breakdown of our charges per service. And of course! We have no hidden charges.
RELIABILITY: At Emergency Plumber, we have a team of plumbers in Soho, W1 who are trained and vastly experienced. We are in the know of how essential plumbing duties are. We also know the essence of trust between a client and a plumber in We train our plumbers to take appointments seriously. We are time conscious; hence, we ensure our plumbing duties are completed in time.
LOCAL AREA
Soho is a fashionable district in the city of Westminster, precisely at the West End of London. Its origin can be traced to 1536 when it was developed from a farmland by Henry VIII.
Soho is famous for housing headquarters of leading film companies. Several upmarket restaurants and media offices have dominated the district. Simply put, Soho is a major entertainment district in London.
Soho has a Postcode district of W1 and uses the dialling code 020. Emergency Plumber covers the whole area of Soho and provides well-tailored plumbing services to clients living therein.
OUR SERVICES
At Emergency Plumber, we provide professional plumbing, heating and drainage services that are well-tailored to suit every client's needs.
Here are some of the core services we offer in Soho:
PLUMBING
The plumbing system is an integral part of any facility. A functional and efficient plumbing system makes the home comfortable. Here at Emergency Plumber, we put our best into delivering excellent plumbing solutions to our new and existing clients living in Soho and its environs.
Our local plumbers are experienced in delivering high-quality plumbing services in and around Soho. We handle minor and major plumbing projects professionally. In fact, we would make use of modern tools to properly solve issues affecting plumbing systems.
Irrespective of your plumbing needs, you can entrust them to our plumbers in Soho to take care of them.
EMERGENCY PLUMBING
Our emergency plumbers are second to none in Soho. We provide rapid response services to our clients who experience plumbing, heating or drainage emergencies.
Our customer care representatives are always on seat to receive clients calls at any time of the day. We are open for business 24 hours a day, 7 days a week and 365 days a year.
Extremely hot water, frozen pipes, faucet drips and some other plumbing emergencies require the intervention of a professional plumber or engineer. Entrust your exaggerated plumbing issues to us at Emergency Plumber Westminster. We are effective in delicately rapid response emergency services in Soho.
Contact us today to hire one of our emergency plumbers.
LOCAL PLUMBING
Minor plumbing faults in your home can be fixed within your a few minutes by our trusted and experienced local plumbers in Soho.
Dripping faucets, low water pressure, leaky pipes are some of the common minor plumbing issues that our experienced local plumbers can fix within the shortest time possible.
Contact us today to hire one of our experienced local plumbers W1.
HEATING SERVICE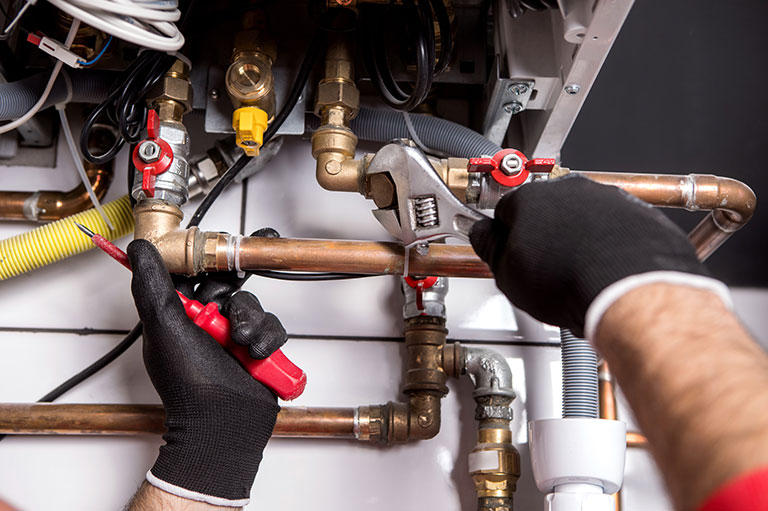 Here at Emergency Plumber, we have teams of heating engineers who handle the installation, maintenance, repair and replacement of heaters in various facilities in Soho.
We are experienced in the installation, repair, replacement and maintenance of top brands of heating systems including Ambi-Rad, Benson, Combat, Fujitsu, Midea, Powrmatic and Reznor.
We deal with domestic, commercial and industrial heating systems. And our heating engineers W1 are well trained.
You can rely on us to provide excellent heating services in Soho. Contact us today to hire one of our experienced heating engineers W1.
DRAINAGE SERVICES
Here at Emergency Plumber, we provide professional drainage services to our clients living in Soho. Blocked drains, installation, repair & maintenance of drains, drain relining, sump pump installation are some of the drainage services we provide in Soho and its environs. We can help you unblock your blocked drains in Soho
You can bank on us to make you have an efficient drainage system in your facility.
BOILER INSTALLATION
Are you in need of boiler installation in Soho? We can help you install a new boiler in your facility at a very affordable rate.
Our heating engineers are experienced in the installation of major boiler brands in Soho. We install modern boilers which make use of condensing technology; that is, the boilers make better use of the heat energy that they generate.
Contact us on 02071833801 to book for our professional boiler installation.
BOILER REPAIR
Are you in need of an emergency boiler repair in Soho? Boilers can breakdown when least convenient. When your boilers breakdown, there is a need to fix them almost immediately. You can rely on us at Emergency Plumber to fix your faulty boiler.
Let us restore warmth to your facility at affordable costs. Contact us today on 02071833801 to get more information on the boiler repair services we offer in Soho.
CONTACT US
We have proven over the years to be a reliable plumbing company in the city of Westminster. Contact us today on 02071833801 to request a free quote for our services.
Recent Google Reviews

The plumbers offered great service at reasonable prices. Reached my place quickly. I will definitely use their services in future.



Hired them to install my new boiler. They did the work quickly and I am really happy with their work. I will not hesitate to recommend them to anyone who is looking for boiler installation.<