EPL WESTMINSTER IN MAYFAIR, W1
Welcome to Emergency Plumber Mayfair, W1; we are an independent plumbing company based in Mayfair, Westminster. We offer professional plumbing, heating and drainage services to our clients (existing and new) living in Mayfair. While we provide professional services, we judiciously work towards becoming the most reliable provider of plumbing, drainage and heating services to those living in Mayfair.
At Emergency Plumber Westminster W1, we are efficient and professional with our services. We provide efficient services to ensure your plumbing, heating and drainage systems are restored to an efficient state. Our plumbers W1 and engineers N1 are well trained and highly experienced in providing quality services to our clients in Mayfair. Our experts possess troubleshooting skills that enable them to tackle all plumbing and heating problems in facilities in Mayfair.
Our rapid response service is second to known. We ensure a good flow of communication from our clients to understand what they need and how to get their needs met. Contact us now to hire a professional plumber in Mayfair!
100% satisfaction guaranteed
Recent Google Reviews

They are just great professional from the beginning till the end. My kitchen and bathroom looked amazing and it was quite inexpensive than all other quotes I got. They completed the job well ahead of schedule. Highly recommended!


Had a great experience with Ali. My boiler broke and he came the very same day. I required a section changed and he ordered the parp for me and looked through it online to spare me some cash. He returned two days after to fix the new part. Would recommend.

WHY CHOOSE US?
Emergency Plumber Westminster is a registered, recognised and independent plumbing company. We are locally based in Mayfair. Over the years, we've provided long-lasting solutions to plumbing and heating issues in Mayfair. Regardless of the issue, you might be experiencing with your plumbing, drainage and heating systems, you can trust us to provide long-lasting solutions. Are you still unsure if you should seek our services? Here is why:
GAS SAFE REGISTERED: At Plumber Westminster, all our plumbers and engineers W1 are Gas Safe Registered. They've undergone thorough training and have been fully certified. All our experts possess troubleshooting skills needed to solve issues affecting plumbing, heating and drainage systems in different kinds of facilities in Mayfair.
UNLIMITED AVAILABILITY: You can count on us for efficient plumbing and heating services at any time of the day — even in the midnight! We offer 24-hour service in the town of Mayfair. Are you faced with an emergency plumbing situation? You can trust us to attend to it. With our emergency plumbers W1, we can solve emergency plumbing issues within Mayfair. We have a fleet of mobile vans that have been stocked fully with spare parts and tools needed to provide excellent services during emergency situation within Mayfair.
You can always reach us via telephone on 02071833801 to request for any of the services we offer.
TRANSPARENCY: At Plumber Westminster, we provide transparent services to all our clients; most especially with our pricing system. We do not charge extra costs. We offer relatively affordable prices for the services we offer. Our prices are within competitive rates, with no hidden charges. We also consider our clients' budgets for the services they require us to provide. Hence, we provide transparent pricing system to enable our clients to have insights into how their money is being used.
EMERGENCY SERVICE: We are reliable in times of emergency crises. No matter the severity of the plumbing emergency service you might be faced with, be rest assured that we will get it fixed. Our emergency plumbers Mayfair will provide apt emergency services to offer solutions to such problems. Our team will arrive at your location within 30 minutes to an hour after you contact us.
LOCALLY BASED: To provide rapid response services, especially during emergency cases, we chose to be locally based in Mayfair. This enables us to arrive within a few minutes after booking to our clients' facilities. This has made us reliable and trustworthy over the years.
LOCAL AREA
Mayfair is situated in the West End of London. It is an affluent area close to the eastern edge of Hyde Park in Westminster. It is strategically located in between Oxford Street, Park Lane and Regent Street.
Mayfair is one of the most expensive districts in the whole of London and even in the world. Unlike many areas in London, Mayfair has never lost its affluent status. It has quite a number of high-end residential properties, luxury hotels, market shop and restaurants.
Geographically, Mayfair is bordered on the north by Oxford Street, west by Park Lane, South by Piccadilly and east by Regent Street. It also consists of the Albemarle, Curzon, Burlington & Berkeley estates and the historical Grosvenor estate. This district has many blue plaques on majority of the buildings because of the increase in the number of important and recognised residents.
Through our unlimitedly available service, we can provide efficient plumbing services in Mayfair.
OUR SERVICES
At Plumber Westminster, we pride ourselves on the excellent services we provide to residents of Mayfair. We are highly experienced in the following services:
PLUMBING SERVICES
We are a reliable plumbing company locally based in Mayfair. One of the core services we provide in Mayfair is plumbing. We can provide quality plumbing service through our capable plumbers Mayfair.
Are you in need of a professional plumber W1 to fix minor issues with your plumbing system? Do you need a complete bathroom installation or other plumbing services? You need not worry! You can always count on our Plumbers in Mayfair to provide professional plumbing service to solve all your plumbing needs. Our team of professional plumbers are second to none. They are highly skilful and well trained in providing solutions to all problems affecting plumbing system.
Dial 02071833801 to book for a plumber to get started.
EMERGENCY PLUMBING W1
At Plumber Westminster, we pride in our Emergency Plumbers W1 who are experienced in providing rapid response services during plumbing disasters. Our emergency team consists of fully certified, highly experienced, Gas Safe Registered emergency plumbers in Mayfair.
Our customer care representatives attend to all clients' calls in a friendly and professional manner. We run business 24/7 all through the year, so you can contact us at any time of the day when you are faced with an emergency.
HEATING SERVICE W1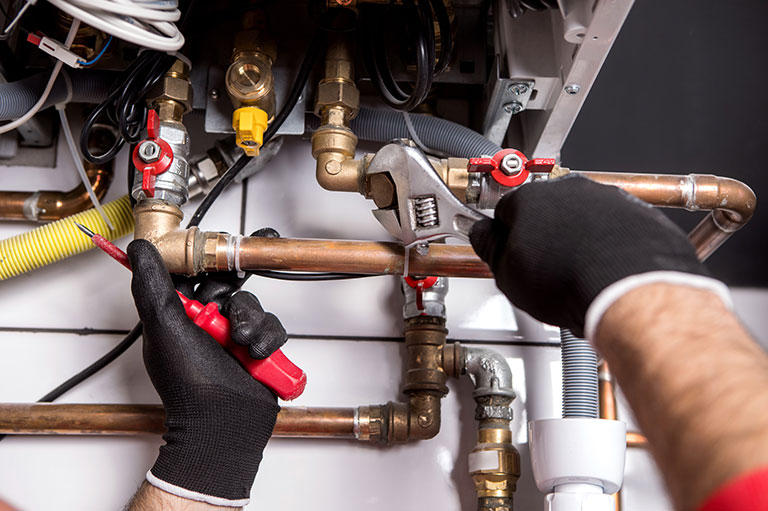 You can rely on us at Emergency Plumber Westminster for the installation, maintenance, repair and replacement of your heating systems. We know how the heating systems can be overused during cold periods. Our heating engineers in Mayfair are highly experienced, fully certified and are Gas Safe Registered. You can count on us to provide excellent heating services in Mayfair.
Are you in need of any of our heating services W1? Contact us now via telephone on 02071833801 to book for an engineer W1.
BOILER INSTALLATION W1
We have broad experience in the installation of several brands of boilers. You can count on us at Emergency Plumber Westminster to solve your boiler installation W1 needs. We are specialised in the installation of different types and brands of boilers. Our heating engineers are skilful in the installation of commercial and domestic boilers.
Some of the boiler brands we work with include Ideal, Glow Worm, Baxi, Worcester Bosch and Vaillant. You can trust us to deliver excellent boiler installation in Mayfair.
Contact us today to get a free quotation service for boiler installation.
BOILER REPAIR
We are highly experienced in providing boiler repair services within Mayfair. We have a team of trusted engineers W1 who are capable of fixing all issues that affect all major brands and types of boilers including condensing boilers, vented & unvented boilers, contemporary combination boilers, traditional water storage units, domestic boilers and commercial boilers.
We aim at restoring warmth and comfort to your facility because we know how discomforting cold environment can be. We provide boiler repair W1 under the Gas Safety Regulations.
Trust us for your boiler repairs. Contact us now to book for our boiler repair services.
DRAINAGE SERVICES
At Plumber Westminster in Mayfair, we also provide professional drainage services. We install, maintain, replace and repair drainage system in facilities in Mayfair. For blocked drains W1, we provide unblocking service to get rid of the blockages.
What are your drainage needs? Are you faced with collapsed soil pipe, blocked drains W1, faulty overflow, and what have you? You can trust us to fix them all for you. Contact us today to get a free quotation service for blocked drains in Mayfair.
CONTACT US
We are just a call away! Contact us today for any of our plumbing, drainage and heating services in Mayfair.
We look forward to hearing from you. Contact us via telephone on 02071833801 to get a free quotation today.
Recent Google Reviews

Dan is a hero. He came on Sunday and put his great effort to help me, fixing our urgent plumbing with a great deal of consideration and flawlessness! Much obliged Dan with your work, would highly recommend you to my family and friends. Very cheap prices as well.


Perfect job dine quickly
Thanks