24 Hour Emergency Plumber in Marylebone, W1
Emergency Plumber Marylebone is a household name in W1 known for heating, draining and plumbing services. We have served many families and companies for so many years and is still very much able to serve more.
At Emergency Plumber, we provide heating services like the installation and repairs of central heating systems for homes and offices, boiler installation W1, boiler repairs, CP12 certificates and many others. We also provide plumbing services like general installation of the plumbing system, unblocking of drains, stopcock replacement and every other kind of plumbing work.
We are one of the leading plumbing companies in the UK because we work 24 hours a day all week, and we provide quick responses to our client's emergencies.
You can call on us if you need a heating and plumbing company to handle the installation and repairs of your plumbing and heating system. The number to call is 020 71833801.
100% satisfaction guaranteed
Recent Google Reviews

I called emergency plumber for fixing the issue with water heater. He checked the condition of the heater and provided quality service at an affordable rate. We are really happy to hire professional plumbers for our work.


I just had a new boiler installed from these experienced plumbers. I am really impressed with their service. See them next year for annual servicing. Highly recommended!

WHY YOU SHOULD CHOOSE US
There are a thousand, and one reason why Westminster based Plumbers in Marylebone is an ideal choice in heating and plumbing works, but we will be listing a few here.
Our engineers are well trained
Our engineers are highly skilled and well trained. We have a vast knowledge of safety and apply it to every aspect of our work. We improve ourselves consistently with new technologies so that we can serve you better.
We offer both domestic and commercial services
Our services are for both your domestic and commercial properties so feel free to give us an invite for that home or office job.
Our prices are highly competitive
We deal honestly with our customers and do not take advantage of their plumbing emergency to extort from them. We offer one of the most competitive prices on the market.
We respond immediately
Our response is rapid because we understand the discomfort that accompanies a malfunctioning plumbing or heating system. We moved into your locality because of this, and we will arrive at the scene of your emergency just a few minutes after you give us a call.
We are always available
We work 24/7 to provide you with satisfactory services. We will respond to you whenever you call, and we will come to your rescue, be it day or night.
OUR SERVICES
As a leading heating and plumbing company, we provide the following excellent heating and plumbing services:
PLUMBER
At Emergency Plumber Westminster, we provide our clients residing in Marylebone with plumbers W1 to handle all their plumbing needs. These plumbers are well-trained and have all the necessary knowledge and skill required in plumbing.
Our plumbers in Marylebone have been fully equipped to handle plumbing works like general installation of the plumbing system, repairs of malfunctioning parts of the plumbing system, kitchen refurbishment, changing of old leaking pipes, etc..
It will be great if you let our plumbers handle your plumbing work. You can never go wrong when you hire us — simply call 020 71833801 today.
EMERGENCY PLUMBER
We now have emergency plumbers in Marylebone to respond rapidly to the plumbing emergencies of our clients. Our emergency plumbers W1 are well trained and are known to provide one of the best emergency services.
Be it a boiler breakdown at midnight, burst pipe or any other issue, you can be sure that our emergency plumbers in Marylebone are highly skilled and updated with the latest technology to help put your emergency under arrest. The equipment to make this a success is readily available and using them appropriately is not a challenge with our emergency plumbers.
Contact us today to reach our emergency plumber when an emergency occurs.
BOILER INSTALLATION
Our boiler installation services are one of the best because of the wonderful options we provide. We are very flexible and love to work with our clients to get their expectations woven into the work plan to give them their expected results.
Emergency Plumber Westminster has been in the boiler installation W1 business for a long time, and we have even been accredited by major boiler manufacturers in the UK to install their brands. Our immersion heaters are available for our clients whose boilers have not been completely installed to use until their boiler installation in Marylebone is completed. Reach out to us now.
GAS ENGINEERS
Our gas engineers can carry out a wide range of heating services — whether it is a gas leakage, boiler repair, immersion heaters installation, we will send a gas engineer in Marylebone to come to the rescue. In case any gas related service, we have a team of professional gas engineers W1 on standby to intervene and ensure the underlying problems are all fixed or installed.
Our one-year free cover and ten (10) years manufacturer's warranty is always valid through the proposed period and will ensure all your boiler problems will be fixed for free within that period. Call our gas engineers today!
BOILER REPAIRS W1
Plumber Westminster offer boiler repair services to her clients in Marylebone. Our boiler repair in Marylebone is done by gas engineers who have all it takes to bring a dead boiler back to life. Our experience with the different makes and models of boilers, including the gas boilers, electric boilers and the combi boilers makes this an easy job to do.
If you think your boiler is not functioning as it should, do not worry, let it go through the hands of our skilled personnel and benefit from our boiler repair services.
You can be sure of swift response when you call us as we will fix the boiler in the shortest time possible. Call us now on 020 71833801.
HEATING SERVICES W1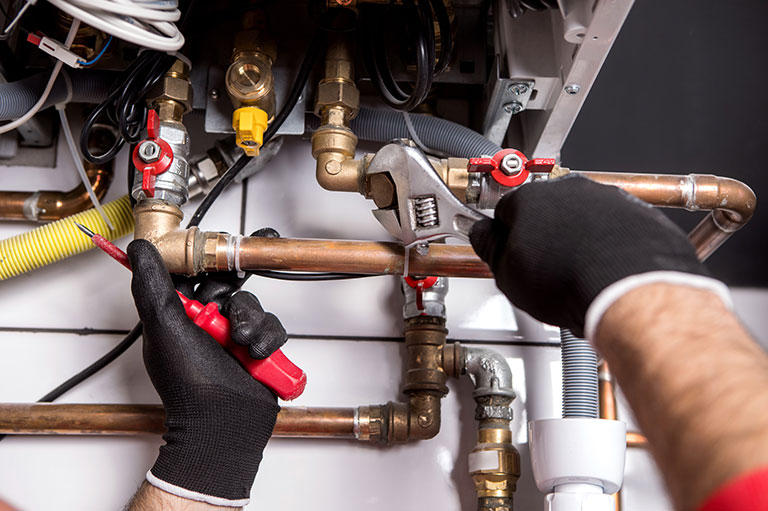 We are known for quality heating services W1. We generally install the central heating systems in both public and private properties and also repair the radiator and any other faulty part of the central heating system.
Our heating services in Marylebone are provided by certified gas engineers W1 for your safety and quality assurance. You can trust us.
Book an appointment with us today by calling our customer care agent on 020 71833801.
BLOCKED DRAINS W1
We have special blocked drains W1 engineers who have acquired the latest skills to handle any blocked drains in Marylebone. Our professional engineers use the drain CCTV to inspect the drains to determine the particular cause of the blockage and the best method to be used to unblock it.
Unblock your blocked drains in Marylebone today with just a call to Plumber Westminster in and we will do an excellent job.
LOCAL PLUMBER W1
If you are in search of a local plumber in Marylebone for minor plumbing issues, then we have got you covered. We have local plumbers W1 available to attend to every minor plumbing problem. Be it a dripping tap, or a worn-out faucet or any other menial plumbing issue in your home, you can be guaranteed of a job well done when you hire us.
Got a little plumbing issue? Call our local plumber in Marylebone on 020 71833801 to get it solved.
CONTACT US
Solving your plumbing issues is the reason we came to Marylebone. Let us be the company to handle that major or minor project you have in mind. For your plumbing, draining or heating challenges, look no further than Plumber Westminster.
You can also reach out to us for time to time maintenance of your domestic and industrial plumbing appliance to ensure they are at their best at all times.
You can call us on 020 71833801 to find out about our other services.
Recent Google Reviews

The plumbers offered great service at reasonable prices. Reached my place quickly. I will definitely use their services in future.



Hired them to install my new boiler. They did the work quickly and I am really happy with their work. I will not hesitate to recommend them to anyone who is looking for boiler installation.<