24 Hour Emergency Plumber in Maida Vale, W9
We are a longstanding heating and plumbing company in Maida Vale, W9 with excellent management and a lot of professional plumbers and engineers to handle complex and simple task in plumbing, heating and drainage issues.
We have been into heating and plumbing services for years and have acquired all the knowledge and equipment required to handle all plumbing issues.
We also offer services on repairs and installation of smaller units of the plumbing system. Our services cover all plumbing, drainage and heating issue, no matter how big or small your issue may be, you can be assured of one of the best professional services in Maida Vale, W9.
At our plumbing company in Maida Vale, we love to work with our clients to have their inputs and fulfil their desires on a plumbing or heating project. Most times, our gas engineers prefer our clients to discuss their expectations even before the work is carried out so that their desired results can be achieved.
Contact us now on 020 71833801, if you have a plumbing or heating need in Maida Vale, W9 and we will send our professional local plumbers to door step within the hour.
100% satisfaction guaranteed
Recent Google Reviews

They are just great professional from the beginning till the end. My kitchen and bathroom looked amazing and it was quite inexpensive than all other quotes I got. They completed the job well ahead of schedule. Highly recommended!


Had a great experience with Ali. My boiler broke and he came the very same day. I required a section changed and he ordered the parp for me and looked through it online to spare me some cash. He returned two days after to fix the new part. Would recommend.

WHY CHOOSE US?
If you need a heating or plumbing company, and you are wondering why you should choose Plumber in Maida Vale, Some reasons why you should choose us includes the following;
Customer-Friendly Services
All our staffs are friendly and committed to delivering excellent service to our clients whenever we are contacted; you can be sure of a warm and welcoming environment.
Quality Services
Our skilled plumbers and certified gas engineers in W9 offer one of the best heating and plumbing services in Maida Vale and its surrounding areas. You can be sure of a top-notch service that you can rely on any time Plumber Westminster in Maida Vale is contacted for your plumbing services. We take preventive measures while doing every work to be sure you do not need to look for another plumber after we are gone.
Prompt Service Delivery
At Plumber Westminster in Maida vale, we ensure that we deliver on the same day within the shortest time possible, when we are contacted in W9. It is not our culture to delay our customers' plumbing need for any reason. Therefore, in cases where same-day delivery may seem like an illusion, we ensure to provide options to make our customers comfortable until their work is completed.
Pocket-Friendly Prices
Our prices are pocket-friendly, and we do not charge you more than you deserve. You can be sure of no hidden or extra charges when you contact us in W9 on 020 71833801.
OUR SERVICES
Our plumbers offer the following heating and plumbing services to those residing in Maida Vale, W9:
Plumbing Services
At Plumber Westminster in Maida Vale, we have a team of experienced and trained plumbers who are always willing to provide excellent services to you when they are needed in Maida Vale, W9. Our plumbers are well- trained and acquainted with the most modern updates and technology in plumbing to ensure quality service to our clients. We provide plumbing services like fixing leaks on the pipes, changing of pipes, replacing the plumbing system and installing a plumbing system in new buildings.
Our plumbers work for 24 hours every day of the week to provide you with the comfort that you deserve. Contact us now on 020 71833801 and your professional local plumber will be right at your doorstep within the hour.
Emergency Plumber
Maida Vale now has an emergency plumber to take care of all her plumbing emergencies ----Plumber Westminster in Maida Vale, we are well equipped with the right tools and professional plumbers and engineers to take care of urgent plumbing and heating situations within the shortest possible period when we are contacted.
If your boiler disappoints you just when you are about to shower and go to work, do not panic, place a call to Plumber Westminster in Maida Vale, and we will send our certified gas engineers to you swiftly. Contact us on 020 71833801.
Boiler Installation
Plumber Westminster in Maida Vale has a team of plumbers who are very experienced to handle your boiler installation in W9. We can also handle any boiler emergency that may arise. Contact us for an excellent service you can rely on any time of the day.
Our gas engineers love to work with the client to have their input and carry out the boiler installation according to their expectation. Most of the time, we prefer you name what your expectations are before we begin the boiler installation in Maida Vale, W9.
Our boiler installation services include the replacement of your old boilers and the installation of boilers on properties where boilers have never been installed.
We have been accredited by most of the major manufacturers of boilers to install their brands, so we are qualified to offer quick and efficient boiler installation W9 to your office and home in Maida Vale, W9.
We offer a guarantee when we handle your new boiler installation so that you will not need to pay for any problem that occurs within the period covered by the warranty.
BOILER REPAIRS
Our boiler repair services cover for most types of boiler models at Plumber Westminster in Maida vale. Our gas engineers have been into boiler repairs W9 for years and has vast knowledge on most boiler brands. We are available 24/7; we are always willing to be of help to those with boiler emergencies. You can contact us at any time of the day. We are very reliable and possess the right tools we need to restore your boiler to a perfect working condition. Contact us on 020 71833801 to get your boiler repair in W9 done by a professional.
Heating Services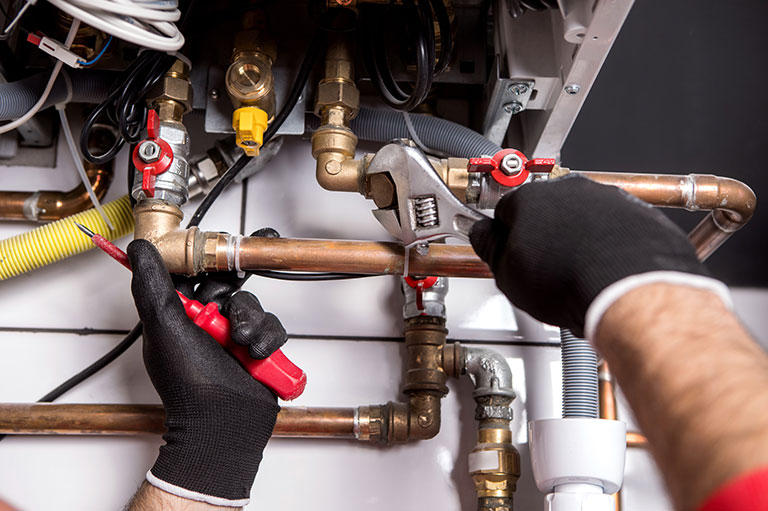 Plumber Westminster in Maida Vale provides you with a team of certified gas engineers to respond to your urgent call to fix your central heating system. Our engineers have undergone a lot of training to aid them to handle whatever issue your central heating system may come up with, place a call to us.
Our heating services in W9 involves the installation of a new central heating system in properties where they have not been installed before and repairing of your central heating system. If you reside in Maida Vale, you can contact us on 020 71833801, and we will respond within the hour to your need.
Blocked Drains
Having a blocked drain in W9 can be frustrating as it makes your house look and smell dirty no matter the effort you have put into its cleaning. This is why Plumber Westminster in Maida Vale offers blocked drain services to residents of Maida Vale.
Our qualified and experienced plumbers are experts at unblocking blocked drains in W9 and the areas surrounding it. Our response to your drainage emergency is quick because we understand how disturbing a blocked drain can be to you. We work 24/7 so you can always contact us at any time of the day.
Give us a call on 020 71833801 now.
LOCAL PLUMBER
Plumber Westminster in Maida Vale offers the residents of W9 the services of a local Plumber to handle your major or minor plumbing issues and repairs within the locality.
Our local plumbers are certified gas engineers and have been trained to effectively detect and solve the problems with your plumbing and heating systems. We work round the clock, 24/7 and respond to your distress call swiftly whenever a plumbing emergency may arise.
Call us on 020 71833801 today for a professional plumbing and heating service by your local plumber in W9.
Recent Google Reviews

Dan is a hero. He came on Sunday and put his great effort to help me, fixing our urgent plumbing with a great deal of consideration and flawlessness! Much obliged Dan with your work, would highly recommend you to my family and friends. Very cheap prices as well.


Perfect job dine quickly
Thanks