24/7 Emergency Plumber Barnet in Mill Hill, NW7
Plumber Barnet has been operating for over ten years throughout Barnet and surrounding areas. Are you based in Mill Hill or do you own a commercial property in Mill Hill and you need professional and reliable local plumbers to help with all your plumbing issues and needs? Plumber Barnet is right here waiting for your call.
Plumber Barnet has been over time, the first choice of a lot of people who know the value of using reliable and well-trained plumbers for their plumbing and heating services. Emergency Plumber Barnet offers a wide range of services such as the installation of new bathroom fixtures, toilet plumbing, boiler repairs NW7, installation and repairs of central heating systems, blocked drains and other related services.
Call us now to avail yourself of this service!
100% satisfaction guaranteed
Recent Google Reviews

I called emergency plumber for fixing the issue with water heater. He checked the condition of the heater and provided quality service at an affordable rate. We are really happy to hire professional plumbers for our work.


I just had a new boiler installed from these experienced plumbers. I am really impressed with their service. See them next year for annual servicing. Highly recommended!

Local Area
Mill Hill is one of the areas in Barnet. Mill Hill is an area which is at about nine miles through north-west going through Charing Cross. Mill Hill was recorded to be part of the county of Middlesex before it became a part of what we know as Greater London. Mill hill is made up of other parts such as the original mill village, the developed mill hill Broadway which is known to be the main hub of the area presently and mill Hill East.
Before the name Mill Hill, the name of the area was first recorded in 1547 as Myllehill which means "windmill" even though the real or original mill is said to be in the building which is close to the Mill Field. The area has been one of the oldest inhabited areas as the area's proximity to the city made it popular from the 17th century upwards.
Mill Hill NW4 is one of the areas which Plumber Barnet covers for all plumbing issues in the area.
Why Should You Hire Us?
Plumber Barnet is a company with the right professionals and engineers to put all your plumbing and heating related issues back to its original state so that life can be very easy for everyone. We are experts in fixing drainage issues, plumbing services, heating services and our staff are one of the most skilled throughout Mill Hill. Some of the reasons why you should choose us include;
Fast, Reliable and Affordable Services
When you need qualified engineers and plumbers, call Emergency Plumber Barnet right away. Our local plumber and engineers are well trained to cover all aspects of electrical, plumbing, heating and related services for your maximum satisfaction. We are always available all through the week and throughout the day even at night. We are always ready to take your calls and fix any issues right away.
No call out charges
With Emergency Plumber, we operate a no call out service o all our customers. When you call us, our local plumbers will be on their way to your property to fix all the issues for you.
Landlords love us
We are always the number one choice for landlords because we take care of tenants, our communication is easy and fast. We offer secure means of payment both online and other means of payments, we provide digital copies of receipt, reports and all other types of documents.
OUR SERVICES
Heating services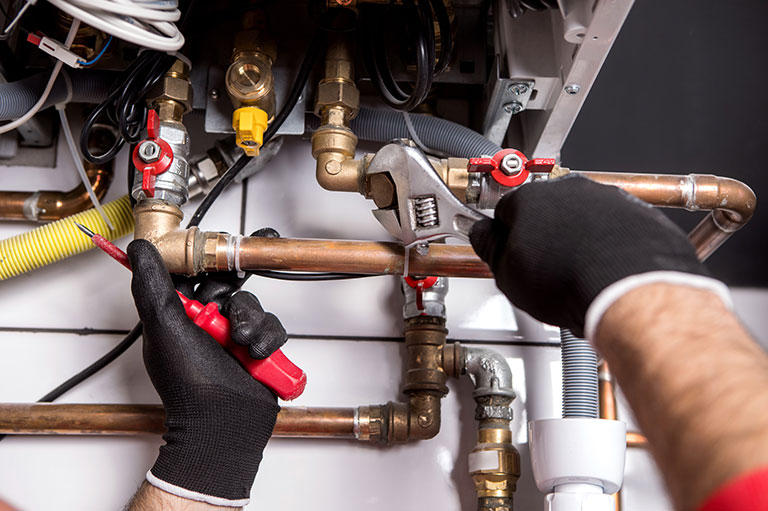 We cover varieties of heating servicesin Mill Hill ranging from installation, repairs and maintenance of heating systems in both commercial and domestic properties. Our experts are highly skilled and experienced in handling all heating services NW7. Call only Plumber Barnet to handle all your heating services in Mill Hill.
Boiler Repairs
We are known to offer one of the best services when it comes to boiler repairs Mill Hill. Boilers are fundamental in every home, and without them it might be difficult to do a lot of things that ought to be done. Why not save yourself the stress and contact our emergency plumber Mill Hill to take care of all boilers repair issues right away. We use only quality and recommended parts to fix all boiler issues, and also assure our customers that after the repairs, there would not be any more faults in the nearest future.
Boiler Installation
Did you just buy a new property and you need boiler installations NW7? Worry no more! With Plumber Barnet, it will be done professionally in no time. It is our job to carry our new boiler installations in Mill Hill. Our experts and engineers are well trained and skilled for installation services. With us, you have nothing to worry about as we have our customers wellbeing in mind. When it comes to boiler installations, you can trust Emergency Plumber Barnet for your safe installations.
Plumbing Services
Are you confused about where to get reliable plumbing services throughout NW7 and surrounding areas? Emergency Plumber Mill Hill is the right company to call for all your plumbing issues. We can handle all manner of plumbing issues ranging from burst pipes, leaky pipes, toilet overflowing, power shower and other plumbing issues.
Call our plumber Mill Hill today to get reliable plumbing services.
Drainage services
Drainage systems are one of the most important areas in every property and can cause massive damage when it is not taken care of. When your blocked drains Mill Hill are left unkempt, dirt and debris can cause blockage, bad smell which might cause harm not only to your property but also to your health. Just like the saying prevention is better than cure.
Call us now to take care of your blocked drains NW7 today.
Emergency Plumber NW4
Emergencies are inevitable and can happen at any time. When emergencies happen, it can cause unrest and sometimes panic. However, there is no need to worry as Emergency Plumber Barnet is right here to help. Our emergency plumbers in Mill Hill are always available anytime you call. We would never leave you during emergencies, just call us, and we will be there to put things under control
Local Plumber NW4
When a plumbing issue arises in your home, it is best to call a professional to take a look at it and fix it. Our Local Plumbers Mill Hill NW7 can deal with any plumbing issues no matter how serious the issues may be. Plumbing issues can be very stressful and can also disrupt one's daily activities. With our local plumbers, there is nothing to worry about because we will make sure you are happy and also to put your plumbing issues behind you and carry on with your daily activities.
Call Plumber Barnet today, and we will send you qualified local plumbers in Mill Hill to deal with all plumbing issues in your home or business area.
SAVE MONEY USING PLUMBER BARNET TODAY
With Plumber Barnet, there is no such thing as a middle man. We do not act as an agent to manufacturers and no one gets ny share when new plumbing systems are bought. We also give our customers quotes that remain the same from the beginning of the job down to the end.
We do not operate with hidden charges. We also do not overcharge our customers whether during public holidays or weekends. Throughout NW7 and other surrounding areas, People are saving money by using our plumbers for all their plumbing services. Quality and customers satisfaction are our watchwords.
Contact us immediately for all your plumbing issues — we would be delighted to help.
Recent Google Reviews

The plumbers offered great service at reasonable prices. Reached my place quickly. I will definitely use their services in future.



Hired them to install my new boiler. They did the work quickly and I am really happy with their work. I will not hesitate to recommend them to anyone who is looking for boiler installation.<