EPL Barnet in Finchley, N2
Welcome to Plumber Barnet, an independent plumbing company which is locally based in Finchley. We seek to be the most reliable and trustworthy provider of plumbing and heating services to the residents of Finchley. We provide professionalism in all the plumbing and heating solutions we offer to our clients living in Finchley.
At Plumber Barnet N2, we provide efficient and quality services to get your plumbing and heating systems in a good working state. Our rapid response service is nothing short of admirable. Our plumbers N2 and engineers in Finchley have been well trained and are highly experienced — they possess troubleshooting skills to tackle all problems that can affect your plumbing and heating systems.
Contact us now to hire a reliable and affordable plumbing company in Finchley!
WHY CHOOSE US?
We are a registered and recognised independent plumbing company locally based in Finchley. We are highly experienced in providing long-lasting solutions to issues that your plumbing and heating systems might be experiencing.
UNLIMITED AVAILABILITY: With our emergency plumbers N2, our fleet of mobile units have been fully stocked with necessary tools and spare parts needed for emergency plumbing situations within Finchley. We are confident in our rapid response service, making us reliable during an emergency crisis.

Our customer care representatives have been well trained in communicating flawlessly to our customers call. You can always call our customer care service team via telephone on 02034751546 to request for any of our plumbing, heating and drainage services.
TRANSPARENT COSTS: At Plumber Barnet N2, we do not charge our clients extra costs. Our charges are relatively affordable and are within competitive rates. We put into consideration our clients' budgets for the services they require. There are no hidden charges required of our clients. This has consequently made us a reliable plumbing company in Finchley.
well trained: All the plumbers N2 and engineers N2 in our team are fully certified and well trained. They have the necessary troubleshooting skills for fixing plumbing and heating issues in different facilities.
EMERGENCY SERVICE: Irrespective of the emergency that might occur with your heating and plumbing systems, you can rely on us to provide rapid response emergency service to get it fixed. Our emergency plumbers Finchley will arrive at your facility in less than an hour after your booking.
WE ARE LOCALLY BASED: To provide useful and fast emergency services to our clients, we chose to be locally based in This has made it easier for us to arrive at our clients' facilities in a few minutes.
LOCAL AREA
Finchley is situated in Northwest London, England, in the London Borough of Barnet. It has been part of Greater London since the year 1965. As a predominantly residential suburb, Finchley has three town centres- North Finchley, East Finchley and Finchley Central (Also referred to as Finchley Church End).
Finchley is situated on a plateau, at about 90m (300 ft) above the sea level, 11kmm North of Charing Cross & 6km South of Barnet. The Dollis Valley, which is formed by the Dollis Brook, is situated on the western side of Finchley. The greater part of Finchley is on glacial moraine or boulder clay which is skirted by one layer of gravel, followed by the underlying layer of London Clay.
The residential areas of West Finchley centre on their tube stations to the west. There is a long lane between East Finchley & Finchley Central. This Long Lane runs parallel to the tube line and is dotted.
Through our rapid response service that is available 24/7, we can provide efficient and professional emergency plumbing services in Finchley.
OUR SERVICES
At Plumber Barnet, we delight in providing excellent plumbing and heating services in Finchley. Do not hesitate to call us on 02034751546 when you need any of these services:
100% satisfaction guaranteed
Recent Google Reviews

I called emergency plumber for fixing the issue with water heater. He checked the condition of the heater and provided quality service at an affordable rate. We are really happy to hire professional plumbers for our work.


I just had a new boiler installed from these experienced plumbers. I am really impressed with their service. See them next year for annual servicing. Highly recommended!

PLUMBING SERVICES
Our core service at Plumber Barnet in Finchley is plumbing. Through our capable plumbers Finchley, we can provide an excellent plumbing service all through the 365 days of the year.
What are your plumbing needs? Do you want our plumbers N2 to fix a leaky pipe, or you want a complete bathroom installation? You can count on us at Plumber Barnet in Finchley to provide undiluted professional service to satisfy your plumbing needs.
Our plumbers Finchley are well trained and highly skilful in fixing all plumbing issues that might occur to your plumbing systems. They are knowledgeable and have the expertise to fix your plumbing issues. Through the excellent service we render, we will give you the reassurance & peace of mind you need at that period.
To make us solve your plumbing issues, it all begins with a phone call — dial 02034751546 to speak with our customer care representatives.
EMERGENCY PLUMBER N2
Just like our name implies, we are one of the most reliable plumbing company in emergency periods. At Emergency Plumber Barnet, we pride in providing rapid response emergency plumbing services to our clients in Finchley.
Our Emergency Plumbers N2 have been trained to provide excellent plumbing services to curb plumbing disasters or crises. Our emergency team consists of well trained, fully certified, well trained plumbers who are experienced in solving emergency plumbing problems.
We are open for business 24/7; reach out to us at any time of the day (even in the midnight), we will arrive at your facility to solve the problem. We are just a call away, dial 02034751546 to request for an emergency plumber Finchley.
HEATING SERVICE N2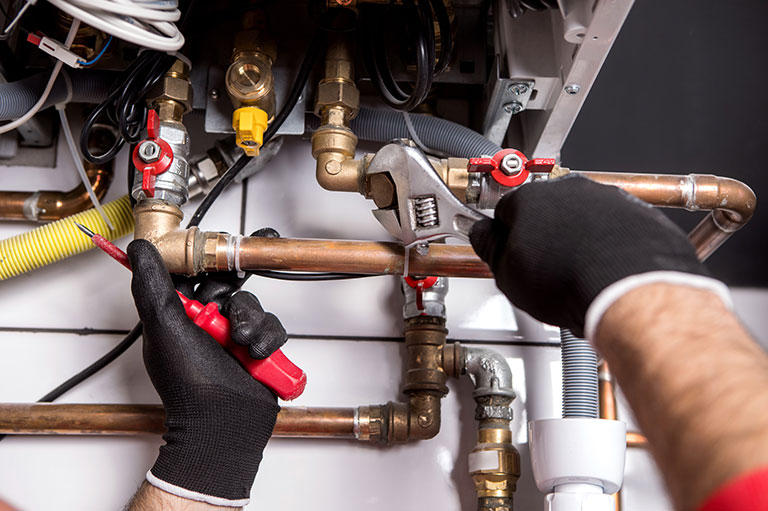 At Plumber Barnet, we are in the know that during the winter season and unseasonably cold spring period, heating systems are usually overused. For this sole reason, we provide heating services N2 to solve all the heating issues of our clients in Finchley.
You can rely on us for the installation, repair, maintenance and replacement of the heating systems in your facilities. Our heating engineers in Finchley are well trained and highly experienced in providing excellent heating services.
For your heating needs, whether planned or emergency, do not hesitate to contact us today via phone on 02034751546.
BOILER INSTALLATION N2
One of our core services at Emergency Plumber Barnet N2 is boiler installation. With our broad experience in working with several types of boilers, we are reliable in solving your boiler needs.
At Emergency Plumber Barnet, we are specialised in installing different brands and types of boilers. Our well trained Engineers N2 are experienced in the installation of domestic and commercial boilers. Our fully stocked mobile units can access all parts of Finchley as quick as possible for boiler installation N2.
For Boiler installation Finchley, we work with a broad range of boiler manufacturers, including Vaillant, Worcester Bosch, Ideal, Glow Worm and Baxi. Trust us to perform an excellent boiler installation service N2.
Contact our Customer Care Representatives today to get a free quotation service.
BOILER REPAIR N2
We are experts in repairing faulty boilers in Finchley. Our well trained engineers N2 are qualified to fix all issues affecting domestic and commercial boilers, vented and unvented boilers, condensing boilers, traditional water storage units and the contemporary combination boilers.
At Plumber Barnet, we are concerned about your comfort and warmth for we know how uncomfortable the house can become when there is no access to hot water and heat. By choosing us, your boiler repairs N2 is settled.
Not only do we offer boiler repair service in Finchley under the Gas Safety Regulations, but we also carry out maintenance. Call us today for our boiler repair services.
DRAINAGE SERVICES N2
Aside from plumbing and heating services, we also offer drainage services in Finchley. Our drainage services at Plumber Barnet N2 include the installation, maintenance and repair of drainage systems. We also provide unblocking service for blocked drains Finchley.
Our drainage services are quality, providing apt solutions to your drainage needs. We are always available to offer our excellent drainage services at any time of the day. Regardless of your drainage needs (e.g. blocked drains N2, faulty overflow, collapsed soil pipe, burst pipe e.t.c. ), we are capable of providing long-lasting solutions to them.
WE ARE A CALL AWAY!
We are a reliable and experienced plumbing company in Finchley. Whenever you need any of our services, do not hesitate to reach out to us via phone on 02034751546 to get started.
Recent Google Reviews

The plumbers offered great service at reasonable prices. Reached my place quickly. I will definitely use their services in future.



Hired them to install my new boiler. They did the work quickly and I am really happy with their work. I will not hesitate to recommend them to anyone who is looking for boiler installation.<