24/7 Emergency Plumbing Services in East Finchley
Property owners face risks of a plumbing breakdown at the most inconvenient times. When such emergencies arise, what you need is the services of an experienced plumbing company that will provide you prompt and excellent quality plumbing, heating, and drainage services at competitive prices.
At Plumber Barnet, we understand the risks of hassles and damages that arise with a plumbing or heating breakdown. Our qualified engineers possess not only the expertise and experience to rectify your plumbing faults, but are also trained in great customer service, and will be patient in explaining the repair or replacement process to you so that you are carried along during the work.
Plumber Barnet is available in East Finchley 24 hours daily, and throughout the entire year. We offer incredible plumbing services to all properties; both residential and commercial properties, including warehouses, hospitals, and churches.
So if you need plumbing installation, repairs or maintenance in East Finchley, call us on 02034751546, and our professionals will have you covered.
100% satisfaction guaranteed
Recent Google Reviews

I called emergency plumber for fixing the issue with water heater. He checked the condition of the heater and provided quality service at an affordable rate. We are really happy to hire professional plumbers for our work.


I just had a new boiler installed from these experienced plumbers. I am really impressed with their service. See them next year for annual servicing. Highly recommended!

WHY CHOOSE US?
We are locally based in East Finchley and its surrounding areas, and provide a quick response in all plumbing emergencies.
At Plumber East Finchley, our services are available round the clock. You can hire the services of our expert engineers by calling 02034751546 at any time of the day or night.
Our team of experienced engineers is well trained and assure the highest quality repairs and installations for all of your plumbing.
We also offer friendly and efficient services to suit the specific needs of our clients.
LOCAL AREA
East Finchley is a suburb located within the London Borough of Barnet, in the Greater London area. It is situated only a few miles northwest of London's Charing Cross. East Finchley is the most populous of the region collectively called Finchley, including Finchley Central and North Finchley. East Finchley is notable for being the home of the oldest purpose-built cinema in the UK. The Independent Phoenix Cinema is located today on the High Road.
OUR SERVICES:
Plumber
Our team of expert plumbers at Plumber Barnet offers various plumbing services to residents and business owners in East Finchley and its surrounding areas. Our services cover fixing and replacements of broken toilets and sinks, and also broken fixtures, pipe leakages, blocked drains N2 and other plumbing problems. Our plumbers N2 are your most reliable option for safe and quality service and are available to you round the clock.
Call 02034751546 to book an appointment for a professional plumber in East Finchley right away!
Emergency Plumber
Most plumbing emergencies are unplanned. We understand that they can happen at any time, even during busy business hours, or very late at night. For the benefit of our new and regular clients, at Plumber Barnet, we ensure our emergency plumberN2 in East Finchley, and service providers are always available, regardless of time, season, or emergency.
Your comfort is our priority, and we ensure our services are carried out quickly so that your bathrooms, kitchens, or toilets are available to you as soon as possible.
So if you discover a minor pipe leak or need an emergency solution for a faulty gas line, give us a call on 02034751546, and our emergency plumber East Finchley will be with you without delay to provide the best plumbing assistance.
Boiler Installations
Plumber Barnet is a well trained Boiler Installation Company that provides best-quality installation services to homes and business residences in East Finchley. Our engineers are approved professional installers of all brands of boilers and will advise you on the right kind of boiler that is suitable for your purpose. We ensure our boiler installation N2 services are quick and are carried out with appropriate care to meet the approved safety and health standards.
Give us a call on 02034751546 to discuss our boiler installation in East Finchley options at very affordable service rates.
Boiler Repairs
The issues of faulty boilers are common occurrences in most London homes and businesses. Faulty boilers pose certain health risks, as they bear a chance of poisoning you with the fatal carbon monoxide gas. We recommend maintenance and boiler repairs in East Finchley by an experienced gas engineer.
At Plumber Barnet, our engineers are well trained and offer excellent boiler repair solutions for all faults and types of boilers. We are available round the clock in East Finchley, so contact us today of you have a boiler repair issue.
Call 02034751546, and we will be willing to provide you with a free quote for your boiler repair N2.
Heating Services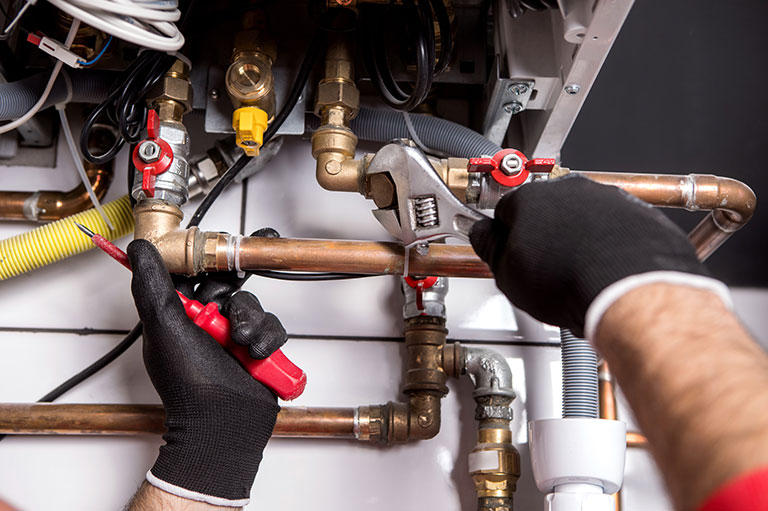 At Plumber Barnet, we deal with installations and maintenance of heaters in residential homes and businesses. Contact our Plumber N2 East Finchley are timely; our team of skilled and experienced plumbers N2 will ensure you can get hot water at any temperature of your choice, and at any time of the day.
Blocked Drains
Blocked drains N2 cause very severe risks to not just your health, but to that of your family also, and the integrity of your property. When a sewer pipe is blocked, foul gases could escape the blocked drain and contaminate your environment; including the food you eat and the air you breathe. You must deal with the problem of a blocked drain in East Finchley as soon as it appears. You can get in touch with Plumber Barnet.
Our drain experts will ensure your drain is cleaned, and all leaks and blockages are repaired. We will also find out the exact cause of the blockage and get it fixed so that it is prevented from reoccurring.
Do not hesitate to contact us now on 02034751546 if you encounter a blocked drain problem in your home or office.
LOCAL PLUMBER
Most plumbing problems begin as small and very insignificant faults. But these problems grow with time and become severe enough to cause significant damages to your property if not repaired. Hiring the services of an experienced local plumber N2 to fix the problem while it is still a minor fault will cost way less in time and money, and will prevent the chance of additional damage to that system.
Get in touch with us, and we will provide you with the services of a local plumber East Finchley. A trusted local plumber N2 is never far from your home or business and is always available, Simply call 02034751546, and we will attend to you without delay.
Recent Google Reviews

The plumbers offered great service at reasonable prices. Reached my place quickly. I will definitely use their services in future.



Hired them to install my new boiler. They did the work quickly and I am really happy with their work. I will not hesitate to recommend them to anyone who is looking for boiler installation.<