24/7 Emergency Plumbers in Cricklewood, NW2
If you reside in Cricklewood and its surroundings, and you need a plumbing company which you can rely on, you should consider using our emergency plumbers NW2. At Plumber Barnet, we have a reputation for being one of the best plumbing companies in Cricklewood and Barnet as a whole.
From problems as little as fixing leaking faucets to tougher issues like installations and replacement of pipeworks, our well-trained plumbers in Cricklewood can handle them professionally and to your satisfaction.
Are you searching for a qualified local plumber for that blocked drain or a heating engineer to fix your heating issues? Call Plumber Barnet today on 020 34751546, and we will be there to serve you.
100% satisfaction guaranteed
Recent Google Reviews

I called emergency plumber for fixing the issue with water heater. He checked the condition of the heater and provided quality service at an affordable rate. We are really happy to hire professional plumbers for our work.


I just had a new boiler installed from these experienced plumbers. I am really impressed with their service. See them next year for annual servicing. Highly recommended!

Why Are We A Top Choice?
If you are not already using the service of our plumbers NW2, then you are really missing out on professional, impeccable and affordable services. From a call to our customer representatives to the completion of our obs, you will be glad you chose us. Here are a few perks to choosing us in Cricklewood.
Availability
At Plumber Barnet, we understand that emergencies could arise from plumbing facilities at any given time. This is why our emergency plumbers in Cricklewood are always available to handle your emergency problems. Whenever you call us, we act immediately — our well-trained plumbers are always on standby, awaiting your distress call to help get you out of your inconvenience in no time. Call us now!
Excellent Service
Our services are carried out routinely and through a progressive step to maximise our efficiency in Cricklewood. We only send well-trained plumbers to your property to ensure quality in everything we do. Our experienced plumbers can handle any situation related to plumbing be it servicing or repairs. Call us now to test excellence in plumbing.
Affordability
In Cricklewood, our plumber NW2 understands the necessity of plumbing jobs. We also know that plumbing faults can come up at any time and destabilise financial plans. For this reason, our charges are very affordable for everyone.
Customer-friendly
Our customer-friendly attribute at Plumber Barnet has built good customer reviews about us. We ensure that our clients properly understand the faults in their plumbing systems and find a way to carefully explain our procedures to them using terms that are easy for them to understand. You can never go wrong when you hire us. A trial will convince you.
LOCAL AREA
Cricklewood is an area of North-west London, England. Cricklewood is split between three London boroughs; Camden to the South-east, Barnet to the North-east and Brent to the west.
Cricklewood, a rural hamlet was located around Edgware Road until urbanisation came with the surface and underground railways near Willesden Green in the 1870s. The sizeable Irish population and the crown hub gives the area a strong link to Ireland. Cricklewood has two conservation areas; the Cricklewood Railway Terraces and the Mapesbury Estate.
In 2012, Cricklewood was awarded €1.65 million from the mayor of London to help improve the condition of the area. Cricklewood was named in the year 1321. It is located at the junction of Cricklewood Lane and Edgeware road. By 1800s the population in Cricklewood was beginning to increase. Presently, Cricklewood has experienced a massive development in population and urbanisation.
Our plumbers are readily available to provide plumbing and heating services NW2 in Circlewood.
OUR SERVICES
Our plumbers NW2 offer a wide variety of plumbing, drainage and heating services. We understand that most people like to have a single plumbing company in charge of all their property plumbing; this is why our plumbers offer various plumbing services to save you the stress of multiple plumbers.
Some of our services include;
HEATING SERVICES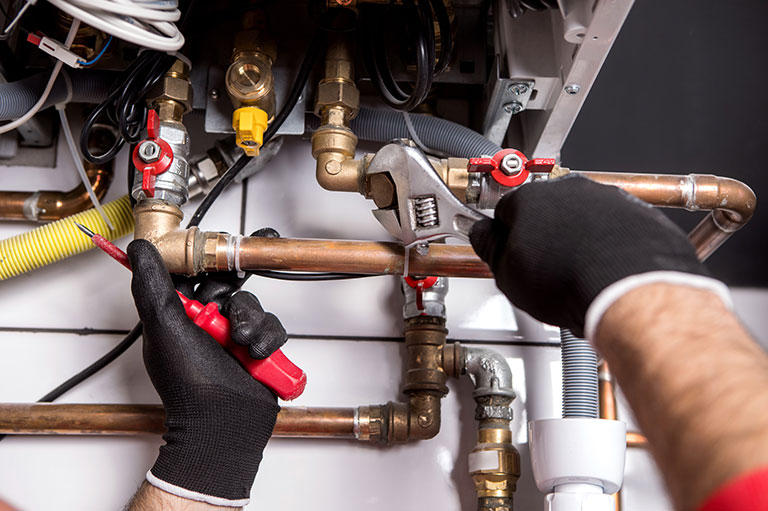 Heaters are significant facilities in properties. In the cold months, a heater is one of the facilities given great attention. It is important for people to stay warm during winter, and our heating service Cricklewood ensures this is possible — our heatng emgineers fix faulty heating systems and install new ones if needed.
Contact us to get a gas safe engineer to get your heating appliances functioning properly.
PLUMBING SERVICES
Both inside and outside the house, plumbing is essential. Our plumbers NW2 are very experienced in fixing any plumbing fault, and we offer very affordable and professional plumbing services at Plumber Barnet. No matter what the plumbing problem might be, we are always ready and capable. If that problem in your home is plumbing related, then 020 34751546 is the number to dial.
At Plumber Barnet, our plumbers in Cricklewood never disappoint to deliver exceptional quality.
EMERGENCY PLUMBING
Plumbing is good, but sometimes plumbing becomes an emergency and needs to be done without no delay. At times like this, our emergency plumbers NW2 are always available to attend to your plumbing emergencies. Contact our emergency plumbers Cricklewood now if you have a plumbing emergency and we will be there within the hour to save the day.
BLOCKED DRAINS
Drainage systems can get blocked due to numerous reasons — hair, soap, organic waste and a host of others. A blocked drain can be frustrating as it limits your job and makes a mess in the environment. Blocked drains in Cricklewood are also harmful to the health as stagnant water can breed harmful pests. However, Plumber Barnet has got you covered. Our blocked drains plumbers can remove blockages rapidly to restore your convenience.
BOILER REPAIR
When boilers break down, it can get uncomfortable. However, a boiler can breakdown due to so many reasons, and when a boiler is faulty, a professional is needed to fix it. Whether it is kettling or your boiler keeps turning off on its own or any other problem, we can fix it.
At Plumber Barnet, we can troubleshoot your boilers and fix them irrespective of the size and model. Contact us for boiler repairs Circklewood and say goodbye to that problem.
BOILER INSTALLATION
Our boiler installation team specialises in professionally installing boilers. A boiler installation should be done by an experienced plumber to ensure safety during and after the installation.
You wouldn't want to give your boiler to just anybody — we are certified installers and repairers for majority of the top boiler manufacturing brands.Our boiler installation Cricklewood deals with professional plumbers who have years of experience in fixing boilers.
Contact us today to take care of your boiler installation NW2.
LOCAL PLUMBER
You ought to have a local plumber close to your local area for proximity reasons. For people residing within and around Cricklewood, Plumber Barnet is a company notable for their professional services. Employ our services today.
Call us on 020 34751546 to get a wonderful plumbing experience.
Contact Us Now!
Any company can serve as a plumbing company, but it takes excellent skills and professionalism to be among the best. At Cricklewood, our emergency plumbers possess a lot of skills acquired over years of proficient training. This is why we always stand out. Our efficiency in servicing makes our clients very satisfied with our results.
If you need,excellence, professionalism and affordability for your drainage, heating or plumbing systems, call Plumber Barnet today on 020 34751546.
Recent Google Reviews

The plumbers offered great service at reasonable prices. Reached my place quickly. I will definitely use their services in future.



Hired them to install my new boiler. They did the work quickly and I am really happy with their work. I will not hesitate to recommend them to anyone who is looking for boiler installation.<