24/7 Emergency Plumbers in Colindale, NW9
Are you in need of a rapid response plumber or a local plumber in Colindale for emergency or planned plumbing services?
Plumber Barnet in Colindale has got you covered!
We are trained and experienced engineers in Colindale. We offer one of the most reliable and professional services for your plumbing, heating services, blocked drains, boiler installations, repairs, and maintenance in NW9. We are always prepared to provide efficient & professional service to our clients as your satisfaction is our utmost priority.
Importantly, plumbing services are advised to be handled by professionals; the need for an efficient and reliable service cannot be overemphasized if you need a plumber for a quick and reliable plumbing and heating service.
Contact us today, 02034751546.
100% satisfaction guaranteed
Recent Google Reviews

I called emergency plumber for fixing the issue with water heater. He checked the condition of the heater and provided quality service at an affordable rate. We are really happy to hire professional plumbers for our work.


I just had a new boiler installed from these experienced plumbers. I am really impressed with their service. See them next year for annual servicing. Highly recommended!

WHY CHOOSE US?
At Plumber Barnet NW9, we offer;
Wide range of services: Our services ranges from maintenance and repairs of plumbing and heating systems to boiler installations. We also handle blocked drainage, leaking pipes and much more. If the problem in your home or office is related to plumbing, drainage or heating then, Plumber Barnet in Colindale is the right company for you.
Prompt response: Our team of trained and experienced engineers are always available to respond within the hour to emergencies using the right and modern tools to handle the situation and restore your comfort.
Well trained professionals: our team of experienced engineers are handpicked through a careful selection process and taught to give expert services leaving you with utmost satisfaction.
OUR SERVICES
At Plumber Barnet in Colindale we offer;
Emergency Services
We understand that emergencies can occur even at odd hours, we know the inconveniences and distresses that comes with a plumbing emergency. Which is why, at Plumber Barnet in Colindale, we are ever ready to help you if a plumbing emergency should arise in your home.
We are available 24/7 all year round to meet your demands of an emergency plumber NW9. We have a readily available set of stocked mobile units in Colindale.
Our response to your plumbing or heating system emergencies are made within the hour; we are confident in our quick response mechanism as this has earned our reputation in Colindale with our customers over the years.
Whenever you have a plumbing emergency, be assured, you can count on our emergency plumber in Colindale to get to you swiftly whether it is in your home or commercial properties.
Our team of engineers are experts in plumbing and heating services with years of experience to resolve any issues you have at any time of the day.
Give us a call today 02034751546.
Plumbing Services
We are experts in plumbing repairs and maintenance. We have well-trained and experienced engineers who are available to render a full plumbing service all through the year.
Our plumbing services include fixing a leaky pipe kitchen drains, toilet faucets, pipework replacements to full bathroom installation and other plumbing maintenance. Our plumbers in Colindale have a wealth of knowledge due to our number of years of experience.
We also provide our customers with expert designs and advice in installations of plumbing systems or repairs.
If you want a professional plumber NW9, contact us today!
Heating and Central Heating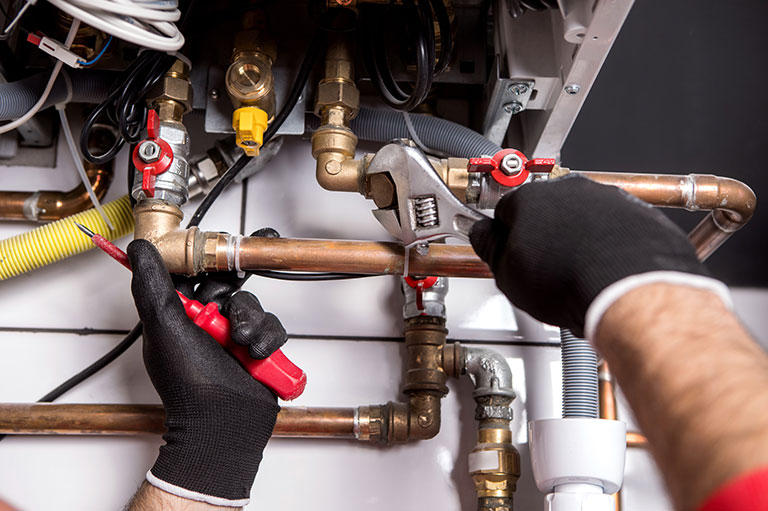 We understand the need for an effective heating system during winter condition and cold spring months. This is the reason why Plumber Barnet provides emergency heating services in Colindale during unexpected break down of your heating system; we come down quickly when you call and to ensure it is restored to functioning effectively.
If you need a CP12 certificate for your home, our professional and engineers can help out and also give you the expert advice and support you need within NW9
Our heating services NW9 are provided by our team of experts are reliable is available all round the clock in Colindale.
Call us today on 02034751546.
Boiler Repairs
We are experts in handling boiler installation, repairs, and maintenance. Our expert engineers have a wealth of experience and are trained to work on most boilers. We also source for genuine parts and offer expert advice on the alternatives may have available for your boiler repairs in Colindales.
Be it vented or un-vented, contemporary combination boilers, traditional water storage units, gas or electrical boilers our expert engineers can assure you of quality boiler repairs NW9.
Our mobile units are fully stocked, we can access all areas in Colindale within the hour. We have parts and components genuine and suitable for repairing or stabilising your boilers in our response to emergencies.
Drainage
Our team of trained engineers with their wealth of knowledge borne out of experience can also clear blocked drains and carry out other services on drainage such as repairs. At plumber Barnet, we know how uncomfortable blocked drains in Colindale can be, which is why we ensure quick response to avoid a retrograde situation. We will send down our expert drain unblocking plumber to ensure your drains are cleared.
Give us a call today, on 02034751546 to avoid this unforeseen plight.
LOCAL PLUMBERS
Having a good local plumber in Colindale will go a long way in salvaging any minor plumbing issue you might have. With over a decade of servicing the Colindale area, our local plumbers have gained so much knowledge and can deal with just any issue you might have.
Rather than Do It Yourself (DIY) practices that might end up compounding that minor problem, a call to our local plumber NW9 will save the day.
Contact us today, on 02034751546, and we will send one of our local plumbers in Colindale to your property.
CONTACT US
Plumber Barnet is your go-to company for any plumbing or drainage services you might need. You can never go wrong when you hire our plumbers as they are well-versed and trained to offer any of the services above.
If you require any of our services, contact us on 02034751546.
Recent Google Reviews

The plumbers offered great service at reasonable prices. Reached my place quickly. I will definitely use their services in future.



Hired them to install my new boiler. They did the work quickly and I am really happy with their work. I will not hesitate to recommend them to anyone who is looking for boiler installation.<