24/7 Emergency Plumbers in Brunswick Park, N11
Do you need the services of a trusted plumber? Do you have any plumbing issue that needs immediate attention? You do not need to worry because Emergency Plumber Barnet is here for you! We are that one company that offers excellent and professional services in plumbing, heating and drainage works in Brunswick and other surrounding areas.
Contact Plumber Barnet on 020 34751546 for plumbing emergencies in Brunswick Park! We are open 24/7. Our team of plumbers and electricians are experienced well trained experts, and provide complete plumbing and heating services in Brunswick Park.
WHY CHOOSE US?
Round the clock availability
Plumber Barnet is available at any time of the day. No matter what plumbing issues you are faced with, give us a call at whatever time is convenient to you and our team of experienced emergency plumber N11 will be with you without delay.
We cover all plumbing emergencies. Our team has very qualified and experienced engineers that will ensure you get only the best and most cost-efficient plumbing solutions available.
Our engineers are well trained and certified plumbing experts, so you can be assured that your repairs and installations are in safe and very professional hands.
Friendly customer service
All members of our team are courteous and friendly. We ensure our engineers are trained in the best customer service skills; so you can be confident that they will be supportive, and will patiently answer all your questions and carry you along through the repair or installation process.
Our emergency plumbers N11 are known for excellent plumbing and heating services in Brunswick Park. We have a lot of professional experience in fixing any plumbing issue and ensuring that you are comfortable in your home or business.
Call 020 34751546 to get an accurate quote from an expert today. 
100% satisfaction guaranteed
Recent Google Reviews

I called emergency plumber for fixing the issue with water heater. He checked the condition of the heater and provided quality service at an affordable rate. We are really happy to hire professional plumbers for our work.


I just had a new boiler installed from these experienced plumbers. I am really impressed with their service. See them next year for annual servicing. Highly recommended!

LOCAL AREA
Brunswick Park is a public park and electoral ward located within the London Borough of Barnet. Brunswick Park lies north of New Southgate, and to the south of Oakleigh Park.
The park consists of a playground and various sports fields and is bordered around its southwest by the North London Business Park. The Surrounding roads around Brunswick Park include Brunswick Park Road, Brunswick Avenue and Brunswick Crescent.
OUR SERVICES
At Plumber Barnet, we are dedicated to providing the best service and comfort to our customers at a very affordable rate. Our licensed team are certified quality experts for any of the following plumbing and heating services in Brunswick Park:
PLUMBER
Our plumber Brunswick Park are excellent at the services they offer, which includes all plumbing installations, repairs and upgrades. Whether it is a broken toilet, or a leaking pipe or blocked sink, we are available and ready to provide you with quality plumbing and heating services N11.
Our plumbers N11 are licensed professionals and comply with all legal safety guidelines during and after the repair or installation. We provide high-quality maintenance to all plumbing and heating systems and appliances.
If you are unsure of the appliances that will be suitable for your bathroom or kitchen or need professional guidelines in undertaking a basic DIY plumbing repair or installation, give our experienced plumbers a call on 020 34751546, and we'll provide you all the help and quality recommendations you need.
EMERGENCY PLUMBER BRUNSWICK
Plumbing breakdowns are frequent as your plumbing system grows old. Other times, even when new, a plumbing fault may arise at the least unexpected time and cause you a lot of trouble, and money. A plumbing system needs to be regularly maintained to ensure it does not breakdown. And when it becomes faulty, the professional and troubleshooting skills of an experienced emergency plumber is vital to save you money and time.
In case of a plumbing emergency, Plumber Barnet is always available to cover all of your plumbing problems, Give our qualified emergency plumbers N11 in Brunswick a call at any time of the day or night, and they will be at your home or business within the hour. Our emergency services are quick and long-lasting, and we place no hidden charges on any of our services. You can call our Plumber Barnet today on 020 34751546!
BOILER INSTALLATION
If you need a new boiler installation N11 or require an upgrade to an affordable and energy-efficient boiler, give us a call at Plumber Barnet on 020 34751546!
 We have an exceptional team of well trained engineers who are experts in boiler installations of both domestic and commercial boilers. We offer installations of the best boiler brands to all residences in Brunswick; whether a single-family home, large office buildings, warehouse and factories, even hospitals and university campuses.
Our emergency boiler installations Brunswick are carried out quickly, so you do not stay long without hot water. All boilers provided and installed by our approved installers carry a manufacturer's warranty, and a labour guarantee from us that your boiler will be installed properly without any complications, so you can get hot water any time you want it. We can also provide you with the option of having an immersion heater temporarily installed for you while we work on your boiler.
Give Plumber Barnet a call today on 020 34751546, and we will be happy to discuss our installation and maintenance options with you.
BOILER REPAIR
Having your boiler breakdown suddenly, especially in the middle of winter, is an emergency most home, and business owners never wish to experience. The best way of preventing this issue is by getting a professional to service your boiler regularly, and repair it once it goes broken. Our plumbers Brunswick Park is always available for whatever boiler repair needs you have. We are a 24-hour plumbing company delivering immediate and quality plumbing and heating solutions to Brunswick Park, and all of its neighbouring suburbs.
If you discover you have a leak or a kittling boiler, contact us at once, and we will ensure you get an expert engineer on your doorstep without any delay. Even if you are unsure about the trouble with your boiler, you don't need to worry; our team will carefully ascertain the cause of the boiler fault and will carry out all essential repairs without any extra charge to you.
So don't hesitate, call us on 020 34751546for all of your boiler repairs N11 in Brunswick Park.
HEATING SERVICES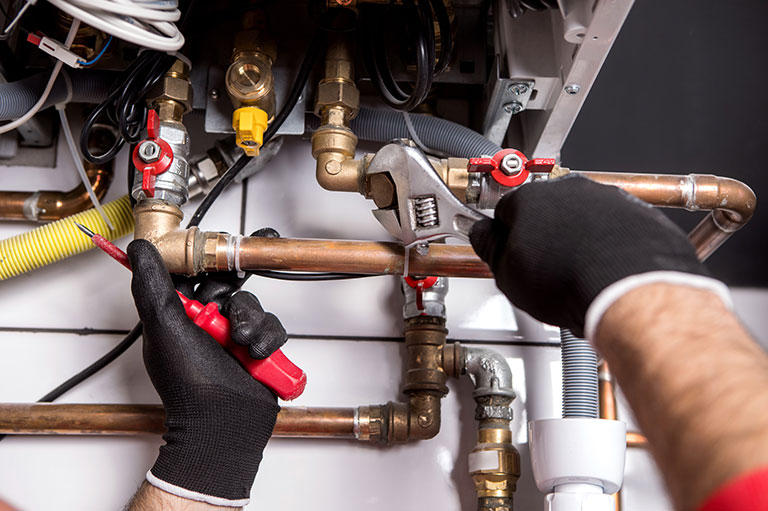 If you discover your heating system is not functioning efficiently, and your heater is not properly heating water, get a professional to check it out for you.  Don't try to get it fixed yourself if you aren't qualified, but instead hire a local plumber Brunswick that has the expertise and the experience to deliver an excellent and lasting heating service. A skilled professional help might be expensive, but in the long run, it will save you money and stress in additional repair bills and an inefficient heating system.
At Plumber Barnet, We will ensure your heating system is functioning efficiently, and heat is evenly distributed in your home. Call us now on 020 34751546, and we guarantee you that our heating services N11 will be cost-friendly and prompt. 
BLOCKED DRAINS
A Blocked drain N11 should be resolved as soon as it is discovered, or it could pose health risks and severely damage your building structure if left unchecked. A blocked drain emergency could cause your toilets and sinks to become unusable, and your drains could overflow and flood your living area. Contact Plumber Barnet if you experience any difficulty in flushing your toilets or find that water isn't draining easily from your sink or bath.
We are drainage clearing experts. Our engineers make use modern equipment and skills in ensuring your blocked drains N11 is cleared and cleaned. Our service rates also are competitive, and we offer a free quote for all our customers. So if you need to fix a blocked drain Brunswick Park, give us a call, and we will be pleased to provide you with all the best help you need.
LOCAL PLUMBER
The services of a local plumberN11 are essential to prevent severe damages during a plumbing emergency. If you need a minor plumbing issue fixed, such as a broken shower arm or a leaky pipe, get in touch with a local plumber Brunswick to get it done correctly for you.
Our local plumber N11 are available 24 hours daily, and you can call 020 34751546 at any time if you have a plumbing emergency, or if you need to schedule plumbing maintenance in Brunswick Park.
CONTACT US NOW!
Recent Google Reviews

The plumbers offered great service at reasonable prices. Reached my place quickly. I will definitely use their services in future.



Hired them to install my new boiler. They did the work quickly and I am really happy with their work. I will not hesitate to recommend them to anyone who is looking for boiler installation.<