Emergency Plumbing Services In Stroud Green N4
Emergency Plumber Harringay is an independent local plumbing company delivering excellent plumbing and heating services N4 in Stroud Green and all the surrounding areas.
We offer trusted and professional services to suit your plumbing needs. We are open for business round the clock, and always available — whether you need an emergency engineer, or require experienced service for scheduled plumbing maintenance, we will be there for you. We have come closer to you in Stroud Green so that you won't need to go far anymore in search of quality and impeccable plumbing and heating services.
If you are in Stroud Green and need a plumber N4, contact us on 020 37457589.
Why Choose Us?
We are a local based plumbing company in Stroud Green and deliver prompt emergency service.
We are open 24 hours a day, even on weekends and holidays
Our plumbers are well trained and are qualified to carry out any plumbing repair or installation
Our team is trained to provide excellent customer service and assist you with any questions you might have
Local Area
Stroud Green is an electoral ward and suburb located in the borough of Harringay in the area of North London, England. The Stroud Green Road is a popular thoroughfare crossing the suburb, and forming a boundary with Islington, another London Borough.
The Stroud Green Road is the area's main local hub and its principal shopping area and includes a variety of restaurants, many independent shops, and two high-street supermarkets. The road intersects both Seven Sisters Road and Blackstock Road at its eastern end to form major crossroads in North London.
Our Services
Our emergency plumbers N4 are qualified experts in delivering the following range of services:
Plumbing Services
Emergency Plumber Harringay offers incredible plumbing and heating services N4 for all types and sizes of homes and businesses in Stroud Green. Our excellent service and exquisite customer care make us a trusted first choice for our many customers.
Our plumbers N4 are certified experts and deal with all issues, covering plumbing, heating, gas and drainage emergencies. No plumbing issue is beyond our skill and experience, whether a leaking pipe or installation of a bathroom suite or toilet or clearing a blocked drain N4 or an emergency flood.
A plumbing disaster can be frustrating. Our plumbers in Stroud Green are friendly and supportive and will apply the best skills and technology in fixing your plumbing issue, without causing you any extra worry or trouble. We can also provide you support and recommendations concerning any plumbing maintenance or installation. Get in touch with us if you require a plumber N4 that understands the techniques and designs in installing new plumbing and heating systems.
Contact Emergency Plumber Harringay today on 020 37457589.
100% satisfaction guaranteed
Recent Google Reviews

I called emergency plumber for fixing the issue with water heater. He checked the condition of the heater and provided quality service at an affordable rate. We are really happy to hire professional plumbers for our work.


I just had a new boiler installed from these experienced plumbers. I am really impressed with their service. See them next year for annual servicing. Highly recommended!

Emergency Plumber
At Emergency Plumber Harringay, we make it a duty to provide our customers with prompt emergency service at any time of the day. A plumbing emergency is unscheduled and can occur at any time of the day or night, so we ensure our Emergency Plumbers N4 are available 24/7 to assist you when you need it most.
Call us now if you are in Stroud Green and have a plumbing emergency. Whether it is a small issue or a major plumbing disaster, we will get to you quickly, and provide all essential repairs and replacements.
Boiler Installation
The safety of your boiler is essential when considering a boiler installation N4, and so it is essential you hire the service of a qualified professional with heating experience to ensure the job is done without any problems.
At Emergency Plumber Harringay, our engineers undertake the installation of all types of boilers in homes and businesses. Our engineers are certified and well trained experts, and our services are not only reliable but ensure complete compliance with all boiler safety regulations.
Whether you are a landlord or a tenant, your safety and the integrity of your property is essential. By choosing us, you can be confident that all safety precautions will be taken by our experts, and your boiler will be installed without any damaging faults.
Boiler Repairs
A boiler breakdown is an emergency that should be checked as soon as it arises, as no home or office should be without hot water or heating, especially during cold months. At Emergency Plumber Harringay, we provide round the clock boiler repairs N4 for all types of boilers, whether a combi-boiler, system boiler or conventional boiler. Our response time is rapid; our engineers can be with you within a short time once you get in touch with us on 020 37457589.
Our comprehensive boiler repair Stroud Green covers both domestic and commercial repairs and maintenance. Our engineers can work around your schedule, whether at home or your office and will provide you a trusted and professional service at a time convenient to you.
Our vast knowledge and experience are gained by offering the best quality of plumbing and heating services and makes us ideal for catering to all your boiler repair N4 needs.
Contact us today!
Heating Services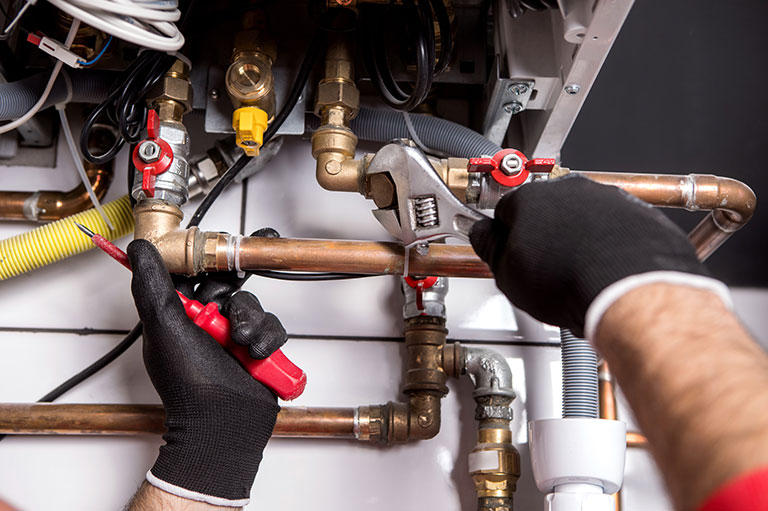 During really cold months, your heating system is usually overused to provide you with heat and hot water. Most property owners do not consider the maintenance and servicing of their heating systems. It is vital that any heating fault should be repaired immediately; regular maintenance also should be scheduled, to save you the discomfort of spending a cold winter without any heating or hot water.
Most central heating systems N4 are delicate and require the skill and experience of a professional. We recommend you get in touch with Emergency Plumber Harringay if you need reliable and efficient heating services N4. We are foremost experts in delivering quality plumbing and heating services Stroud Green at any time of day.
Our engineers are heating specialists, and well trained professionals. If you need a faulty boiler repaired, or require maintenance or complete heating installation, get in touch with us today, and we will provide you with expert results and advice.
Blocked Drain
A blocked drain N4 emergency requires expert knowledge and experience to get it resolved at once. At Emergency Plumber Harringay, we are only a call away at any hour of the day, and we deliver great quality drainage clearing service in Stroud Green and London as a whole.
A blocked drain Stroud Green is not pleasant, and with minimal delay, it could become worse and could risk your health and that of your family. A blocked drain N4 also could backup your entire plumbing system and cost you a lot in repair and replacement.
.Our highly qualified engineers take no time in getting settled and finding the cause of the blockage. Our services are made to be affordable to you, whether it is a minor drain issue or a much more severe problem. Give us a call today on 020 37457589, and we will provide you a comprehensive survey and detailed diagnosis of your drainage system, and deliver all of the essential repairs at a very competitive rate.
Local plumber
Most plumbing emergencies start as minor issues but escalate with time to become significant plumbing disasters capable of damaging your home or business and costing you a lot of money and trouble in repairs. We provide 24-hour local plumber N4 services in Stroud Green and nearby areas of London. Call Emergency Plumber 020 37457589 today.
Contact Us
Still contemplating on who to hire for that plumbing and heating issues? Think no more! Contact us today, and we will guarantee your satisfaction through our quality services.
Recent Google Reviews

The plumbers offered great service at reasonable prices. Reached my place quickly. I will definitely use their services in future.



Hired them to install my new boiler. They did the work quickly and I am really happy with their work. I will not hesitate to recommend them to anyone who is looking for boiler installation.<