Emergency Plumbing Services In South Tottenham N15
In the event of a plumbing disaster, you need to take immediate action and call a local plumbing service to save you the risk of damages to your health and property. For a reliable local plumber N15 in South Tottenham, call Emergency Plumber Harringay on 020 37457589.
We offer 24/7 Emergency Plumbing service to all areas of South Tottenham N15. Our service engineers are fast and skilled and will ensure your work is completed in a time and manner that is convenient for you.
Why should you choose us?
Our services are available 24 hours and 7 days a week.
Our engineers are skilled and reliable and possess experience in delivering the finest standard of plumbing solutions.
Our services are affordable and provided at great competitive rates.
We assure maximum satisfaction, and offer upfront affordable pricing on all our plumbing services
Our services are friendly and supportive of the needs of our customers
Our services are made to easily comply with all plumbing safety regulations and legislations.
Local Area
South Tottenham is an area located in the London Borough of Harringay, in North London. The suburb of South Tottenham make up parts of the N15 and N17 postal districts. Bordering it on the South is Stamford Hill, and St Ann's and West Green occupy the western boundaries of the suburb. On the north of South Tottenham is Tottenham, and on the east is the Lee Valley Reservoirs.
Our Services
At Emergency Plumber Harringay, our services cover the following categories:
Plumber
Call 020 37457589 to book an appointment with us if you require the services of an experienced plumber in Tottenham. At Emergency Plumber Harringay, we offer our customers a wide of range of plumbing services, covering quality repairs, installations and upgrades of plumbing and heating systems. Our plumbers N17 are available 24 hours a day, so you can enjoy excellent and discounted service options whenever you call 020 37457589.
100% satisfaction guaranteed
Recent Google Reviews

I called emergency plumber for fixing the issue with water heater. He checked the condition of the heater and provided quality service at an affordable rate. We are really happy to hire professional plumbers for our work.


I just had a new boiler installed from these experienced plumbers. I am really impressed with their service. See them next year for annual servicing. Highly recommended!

Emergency Plumber
Plumbing emergencies occur without any warning to the homeowner, and if unchecked, they cause serious damages to your health and property and disrupt your way of life. At Emergency Plumber Harringay, we understand the value of a prompt response to any emergency, and so we ensure our expert emergency plumbers South Tottenham are always available to you to attack any plumbing issue when they arise.
Our team of emergency plumbers N15 are skilled, and sought after in South Tottenham for any of the following emergencies:
Clearing of blocked drains N15
Repairing of broken and burst pipes
Repairing and replacement of broken faucets and taps
Sealing of toilet leaks and cracks
Repairing of faulty sewage pipes
Installation of new toilets and heaters
Boiler installations
At Emergency Plumber Harringay, we deliver prompt and efficient boiler installation South Tottenham for all sizes of residential homes and offices. Our engineers are certified boiler installation N15 experts and are always willing to provide you with all the necessary assistance if you need a new boiler installed, or require an upgrade to a better and efficient boiler type
We are a well trained plumbing company with vast experience and expertise in offering one of the best quality of boiler installations N15. We install all approved types and brands of boilers and can assist you in picking a boiler that is suitable to your needs.
Call us now on 020 37457589 if you have any enquiries regarding the installation and upgrades of your boilers.
Boiler Repair
Having a faulty boiler fixed immediately will not only give you an ease of mind but will save you lenghty costs in damages and plumbing bills. Many homeowners rely on boilers to provide hot water for the heaters, and a well-functioning boiler will determine just how efficient your heating is.
At Plumber Harringay, we make it a priority to deliver perfect gas repairs for all our customers.
A boiler repair N15 carries certain difficulties and can be tricky during maintenance, so we recommend that it should be left only to qualified professionals. Our highly experienced team are well trained, and certified professionals, and will save you the damaging costs of a poor boiler repair South Tottenham.
During a boiler repair N15, our engineers will detect the source of the fault, and get it fixed. We will also ensure the system is serviced correctly and running efficiently. Call us now! We are just a call away.
Heating Services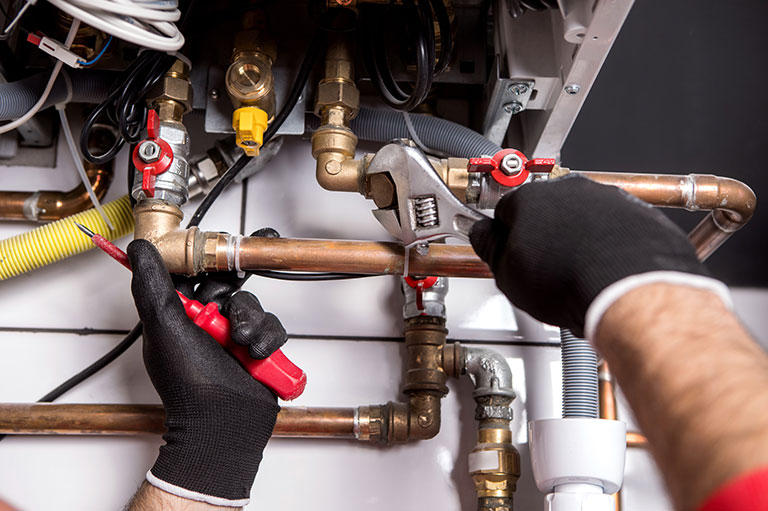 At Emergency Plumber Harringay, we offer excellent heating services South Tottenham, including all essential heater repairs, installations, and upgrades. You can get in touch with us today on 020 37457589.
We are a certified plumbing company, and well trained professionals. Our team of experts include plumbers, electricians, and heating specialists, which makes us very qualified to provide you with immersion heater installations and essential repairs and upgrades.
Our expertise covers repairs, installations, and upgrades to all hot water systems, whether operated by electric, gas, solar, or heat pump power sources. We provide comprehensive recommendations on servicing and prolonging the efficiency of your heater.
An efficient heating system is extremely important in any home or office, not just for convenience, but also for your health. At Plumber Harringay, we ensure our heating services N15 are cost-effective and suited to your home and business needs.
Reach out to us today, and we will send one of our expert plumbers down to your property.
Blocked Drains
Blocked drains N15 pose hazardous threats to home and business owners. It could entirely cripple a plumbing system, and could also cause illness to you and your family.
Get in touch with Plumber Harringay today, and we can get your drains cleared in very little time. In cases of a minor blocked drain N15, often there are basic and quick solutions to get your pipes and drains cleared. But most other events of a blocked drain in South Tottenham are more complex and can result from a backed-up drain problem. On those occasions, the service of a professional plumber is undoubtedly needed to unblock the drain, and ensure only minimal damage affects your property.
Our team at Emergency Plumber Harringay utilises modern equipment and applied skills in clearing all present and potential problems from a blocked drain N15. We contain any spill properly, without causing any unnecessary damage to your property. We await your call today.
Local Plumber
Our Local Plumber N15 is available round the clock, and whether at night or in a weekend, we will be there to deliver high-quality plumbing service whenever you need it
The services of a local plumber N15 are vital to limit the damages that result from any plumbing emergency. A local plumber N15 can easily be employed at any time of the day or week, once an emergency arises. Even in the absence of an emergency, a local plumber N15 provides you a comprehensive and regular maintenance for all of your heating and plumbing appliances. Contact Emergency Plumber Harringay on 020 37457589 to make an appointment with a local plumber in South Tottenham.
Contact Us
Plumbing problems are a part of ou day to day life. It could be as simple as a slow running tap or as complex as a boiler breakdown when it is most needed. No matter what your concern might be, you need a reliable plumber N15 in South Tottenham who you can always run to for any plumbing issue and can be guaranteed of quality and affordable services.
Look no further as Plumber Harringay is now in your neighbourhood with a team of well-versed plumbers and engineers.
Contact us today for whatever plumbing or heating issue you have, and we will send one of our professionals down to your facility in no time. We will be happy to hear from you.
Recent Google Reviews

The plumbers offered great service at reasonable prices. Reached my place quickly. I will definitely use their services in future.



Hired them to install my new boiler. They did the work quickly and I am really happy with their work. I will not hesitate to recommend them to anyone who is looking for boiler installation.<