24 Hour Emergency Plumber in Kentish Town, NW5
Emergency Plumber Camden is an independent plumbing company that provides plumbing and heating services in Kentish Town and its environs. We strive to be the most reliable provider of professional plumbing services in Kentish Town.
Are you in need of a rapid, and responsive emergency plumber NW5 or a local plumber in Kentish Town for emergency plumbing services? Emergency Plumber Camden has got you covered. We are always ready to provide efficient and professional plumbing service in Kentish Town.
At Emergency Plumber Camden situated at Kentish Town, we pride ourselves in providing apt response 24/7 all through the year. This is solely because we are aware of how distressing and frustrating plumbing and heating emergencies can be. We are always available to provide solutions to any plumbing and heating problem you might be having.
WE ARE LOCALLY BASED
Kentish Town is situated at the North-Western part on London; which can be found in the London Borough of Camden. The history of Kentish Town can be dated back to 1207 when it started as a small settlement located on the River Fleet.
The boundaries of Kentish Town stretch from Camden Gardens far into the Dartmouth Park in the North. Emergency Plumber Camden provides services that cover the Kentish Town. Through our rapid response service that is available 24/7, we can provide efficient and professional emergency plumbing services in Kentish Town.
WHY CHOOSE US?
At Emergency Plumber Camden, we do not offer only broad & qualified plumbing services in Kentish Town. As an established, experienced and independent plumbing company, we are dedicated to providing well-tailored and top-rated services to our clients. We believe in providing exceptional customer service. Be rest assured of getting client-friendly services as we skillfully solve the plumbing problem in your facilities.
We have a team of engineers who have been trained to deliver incredible plumbing and heating services to the satisfaction of our clients. We understand that it is quite difficult to get a trained and skilful plumber in Kentish Town. You can always bank on us for reliable plumbing services NW5.
100% satisfaction guaranteed
Recent Google Reviews

I called emergency plumber for fixing the issue with water heater. He checked the condition of the heater and provided quality service at an affordable rate. We are really happy to hire professional plumbers for our work.


I just had a new boiler installed from these experienced plumbers. I am really impressed with their service. See them next year for annual servicing. Highly recommended!

OUR SERVICES
At Emergency Plumber Camden, we delight in providing excellent and affordable plumbing and heating services in Kentish Town. Do not hesitate to call us when you need these services:
PLUMBING ENGINEERS
At Emergency Plumber Camden, we have detailed knowledge of the technicality involved in plumbing, as well as the aesthetics aspects. And our exceptional team of highly trained, well trained engineers is capable of solving your plumbing issues.
What plumbing services do you need? We provide plumbing services in Kentish Town, including bathroom & kitchen plumbing, pipes blockage & leakage, broken fixtures and many others. We are just a call away. Contact us today for plumber NW5!
LOCAL PLUMBER
It is in our culture to advise our clients to have a local plumber NW5 to prevent the occurrence of serious damage to the plumbing systems in their homes. You can easily put a call through to your dedicated local plumber in Kentish Town when there is need to fix minor plumbing issues in your homes such as leaky pipes, faulty faucets, broken shower heads and arms e.t.c.
At Emergency Plumber London, our Local Plumber Kentish Town is experienced and skilful solving minor plumbing problems in homes. Give us a call today to book for a local plumber NW5.
EMERGENCY PLUMBER
At Emergency Plumber Camden, we are always ready for action when we receive crisis or distressing phone calls from our clients. We have an active team of qualified and experienced engineers who are specialised in plumbing (both domestic and commercial), drainage and heating system.
Emergency Plumber Kentish Town has got you covered any time of the day. We have emergency plumbers NW5 who have experience in providing long-lasting solutions to plumbing issues in emergencies. Our customer care service is always responsive to our clients' calls, consequently boosting our reliability.
We are in the know of how challenging it gets to spend unplanned funds on repairs and emergencies, so we ensure our quotes have no hidden charges. Our quotes reflect the exact cost required. Call Emergency Plumber NW5 today!
BOILER INSTALLATION IN KENTISH TOWN
We are reliable in the art of installing boilers in Kentish Town, NW5. You can completely trust us for your boiler installation needs. We operate locally to bring professionalism to our clients in need of boiler installation NW5.
The services we provide are aimed at saving you the excess cost. For this reason, we offer our clients new condensing boilers which conserve more gas than the traditional ones. This will consequently save you some cash. Our boiler installation Kentish Town team will ensure our clients do not lose money to bad quality or inefficient boilers.
For your boiler installation NW5, do not contemplate to call us on02031371718.
Boiler Repair in Kentish Town
Emergency Boiler Repair Kentish Town – 24/7 Hour Service.
We are in the know that boilers can breakdown when you least expect, and we understand that you would need an urgent repair of your boiler. Hence, we are always ready to provide emergency boiler repair in Kentish Town.
With Emergency Plumber NW5, you are guaranteed of getting an apt response when you call for your boiler repair Kentish Town. We have well trained engineers who have troubleshooting skills in fixing faulty boilers. At Emergency Plumber Camden, we are dependable and reliable for your boiler repair NW5.
You can rest assured that our Boiler repair NW5 team will fix your faulty boiler in Kentish Town. Contact us today on 02031371718 to get a quote for your boiler repair.
Blocked Drains in Kentish Town
If you are experiencing drains blockage, do not hesitate to call us at Emergency Plumber Camden. We provide drains unblocking services in Kentish Town to save you from the frustrating experience of blocked drains.
We know how disturbing and unhealthy it is to experience blocked drains NW5. We, therefore, stock our mobile unit vans with all the required materials needed to provide rapid response service when you call us for unblocking.
To book for our service to solve your Blocked Drains Kentish Town, call us on 02031371718.
Recent Google Reviews

The plumbers offered great service at reasonable prices. Reached my place quickly. I will definitely use their services in future.



Hired them to install my new boiler. They did the work quickly and I am really happy with their work. I will not hesitate to recommend them to anyone who is looking for boiler installation.<

Heating Services in Kentish Town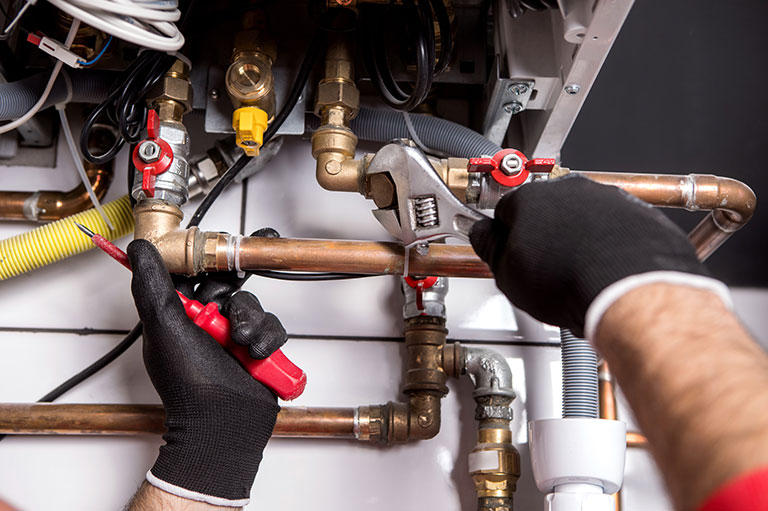 We are exceptional in providing heating services NW5. Our well trained heating engineers have been highly trained and are experienced in providing solutions to problems that might affect the heating systems in different facilities.
At Emergency Plumber Camden, we are experienced in the installation and repair of heaters. We highly recommended that you the opt-in for the professional installation of your heaters to ensure safety as well as even heating in your facility. With our professional heating services Kentish Town, you rest assured of receiving apt heating services. We care about your comfort in your homes and businesses.
Do not hesitate to call Emergency Plumber Camden on 02031371718 to access heating services NW5.
WE ARE RELIABLE!!!
At Emergency Plumber Camden, our engineers are highly trained, qualified, fully insured and experienced in plumbing and heating services. We pride ourselves in professionalism and reliability. You can count on us to get long-lasting solutions to issues affecting your heating and plumbing systems.
If you need any of our services, call our24-hour customer care service team on 02031371718.