24 Hour Emergency Plumber in Holborn, WC1
Emergency Plumber Camden provides comprehensive plumbing services in Holborn WC1. In a bid to deliver outstanding plumbing solutions to our clients, we have well trained engineering experts who are highly experienced and skilled in handling plumbing issues in your facilities.
At Emergency Plumber in Holborn, we are always ready to deliver emergency plumbing services.  We are open for business all round the clock; ever ready to respond to your emergency call at any time of the day since we operate on 24/7 service hours. Irrespective of your plumbing issues- whether it's a leaking radiator, boiler breakdown, frozen pipes, low water pressure, or blocked drains, our engineers will help restore them to their functional state. We ensure your plumbing problems are fixed and restored as fast as possible to promote your comfort.
WHY CHOOSE US?
Round the clock availability
With Emergency Plumber WC1, you need not worry about your plumbing issues. We are available in Holborn WC1 to provide solutions to problems that might affect your heating and plumbing systems. Do reach out to us any time of the day, and we will be glad to help.
We have a team of experienced and skilled hands that deliver excellent plumbing and heating services. We are confident in delivering amazing services to our clients because we've put in place an excellent coverage system to meet every plumbing and heating challenges that you might be faced with.
At Emergency Plumber Camden, we only hire well trained engineers, and our customer care service is impressive, friendly and apt. We regularly update our knowledge on the latest technology through workshops to serve you better.
We understand how difficult it might be to find an experienced plumber. Hence we assure you that with Emergency Plumber WC1, you will get professional plumbing and heating services that will impress you through our several years of experience in delivering impeccable plumbing results. Call us today to schedule a survey.
OUR SERVICES
As a recognised plumbing company in Camden, we provide a variety of plumbing and heating services to suit our customers' needs. You can always contact us for the following services:
BOILER INSTALLATION IN HOLBORN
At Emergency Plumber Camden situated at Holborn WC1, our well trained Engineers are skilful in the installation of both domestic and commercial boilers to satisfy your boiler installation WC1 needs. We install domestic and commercial boilers in all kinds of facilities, including small office buildings, churches, hospitals, warehouses, factories and university campuses.
We are a well trained Boiler Installation Company situated in Holborn WC1. We chose to be locally based to provide our clients with a rapid response service while offering tailored boiler installation Holborn services to suit your needs.
With an inclusion to our boiler installation WC1 package, we provide up to ten (10) years manufacturer warranty for our new boilers; you also get to enjoy a year free cover for your boiler, and of course! We will provide all of this at a really affordable cost.
Our well trained Plumbers in Holborn are capable of working judiciously to ensure your boiler installation WC1 is completed in less than 24 hours. We do not want you to stay a day without hot water and heat. However, in some cases, the installation of new boilers can take up to three (3) days.
Our team is also experienced in the installation of short term immersion heater to provide heat and hot water before your new boiler gets installed.
We are just a call away. Call us on 02031371718 to fix an appointment with us.
100% satisfaction guaranteed
Recent Google Reviews

I called emergency plumber for fixing the issue with water heater. He checked the condition of the heater and provided quality service at an affordable rate. We are really happy to hire professional plumbers for our work.


I just had a new boiler installed from these experienced plumbers. I am really impressed with their service. See them next year for annual servicing. Highly recommended!

PLUMBER
For plumber Holborn, we have an amazing team of skilful and experienced engineers who carry out varieties of plumbing services including the fixing of broken toilets, bathroom & kitchen plumbing, broken fixtures, pipes leakages and other plumbing services in Holborn WC1.
We offer outstanding plumbing services for different organisations such as schools, warehouses, universities and even homes. Do not hesitate to put a call across to us for a plumber in Holborn.
BOILER REPAIR
Emergency Boiler Repair Holborn – 24/7 Hour Service.
Boilers are known to breakdown when you least expect them to. We understand you would need to repair your boiler urgently; for this sole reason, we've been equipped to deliver emergency boiler repair service.
With Emergency Plumber, be rest assured of getting a rapid response to your call for boiler repair service in Holborn. Our well trained plumbers have troubleshooting skills in providing solutions for your faulty boiler. At Emergency Plumber Camden, we carry out boiler repair services.
Regardless of the boiler fault, you may experience (for instance, kittling or leaking boilers), we will deliver to you apt, and professional boiler repair Holborn. Our team of well trained Engineers is sure to fix all major boiler brands.
You can always count on us for your boiler repair service in Holborn WC1. Contact us today on 02031371718 to get a quote for your boiler repair.
BLOCKED DRAINS
Are you having issues with your drains? Depend on us to fix all the drains drama for you. Experiencing blocked drains can be unhealthy and unsafe for you and your household; hence, to solve this delicate drainage issue, you should call us.
We offer drain unblocking services to solve drains blockage. Our mobile vans are stocked with up-to-date technology to provide emergency drains unblocking services in Holborn. We offer competitive rates, depending on the type of blocked drains in WC1 service you require in Holborn.
To book for our drain unblocking service and get solved, simply call us on 02031371718.
HEATING SERVICES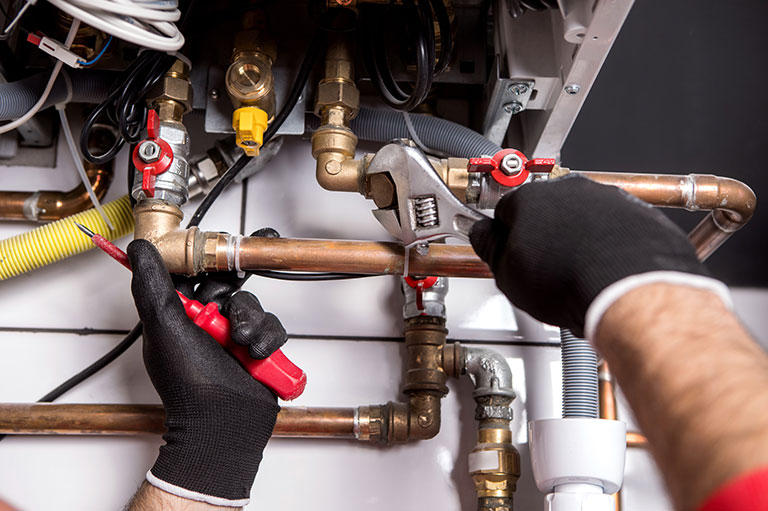 We provide incredible heating services in domestic and commercial facilities in Holborn WC1. We assist our clients in the installation and repair of heaters.
It is advisable to opt for professional installation of your heaters to ensure safety and even heating in your facility. This is where we come in as experts. With our expert heating engineers in Holborn, you are guaranteed of enjoying prompt and client-friendly heating services. We care about our customer's comfort & peace of mind.
Do not hesitate to call Emergency Plumber Holborn on 02031371718 to access heating services in Holborn.
EMERGENCY PLUMBER
At Emergency Plumber Camden, we are in the know that plumbing systems can breakdown or bring forth disturbing issues at an unexpected time. You need not freak out when this happens, Emergency Plumber Holborn has got you covered 24/7.
We have emergency plumbers who have been trained to provide long-lasting solutions to plumbing issues during an emergency. Our customer care service is apt and always responsive to our customers' calls. Hence, you can reach out to us at any time of the day. Call us today!
LOCAL PLUMBER HOLBORN
In order to save your home from critical damage, we strongly recommend that you have a local plumber. To fix any plumbing issue that might emerge in your home, we can provide you with a local plumber in Holborn who you can easily contact at any time of the day. A local plumber can fix minor plumbing issues such as broken shower arms or heads, leaky pipes, broken pipes, faulty faucets and others.
Our team is experienced in fixing such minor plumbing problems in homes and have troubleshooting skills to provide solutions to such problems. Give us a call today to book for a local plumber WC1.
OUR SERVICES ARE CLIENTS FRIENDLY
At Emergency Plumber Holborn, we offer our clients plumbing and heating services at competitive rates. Our clients are our priority. Hence, we provide services that are clients- friendly.
For plumbing and heating services in Holborn, contact us on 02031371718 to schedule an appointment.
Recent Google Reviews

The plumbers offered great service at reasonable prices. Reached my place quickly. I will definitely use their services in future.



Hired them to install my new boiler. They did the work quickly and I am really happy with their work. I will not hesitate to recommend them to anyone who is looking for boiler installation.<