Emergency Plumbers in Upper Holloway N19
Emergency Plumber is a heating and plumbing company in Islington with a team of expert plumbers; we render professional services to address your boiler installations N19, boiler repairs in Holloway, heating services, blocked drains, and other kinds of plumbing services.
We also carry out installation works and plumbing repairs in the toilet, kitchen, drains, and flush systems. We know how hard many find it to locate a professional and experienced plumber N19, and that is why we are bringing our professionalism, skills, and expertise before you.
With the Emergency Plumber in Upper Holloway, you can be rest assured that your work will be done by professionals, this will give you peace of mind and all our works are guaranteed.
We are the best heating and plumbing company in Upper Holloway (N19), contact us when you are looking for "emergency plumbers near me", and we will be right there to resolve your problems.
Why Choose Us
The main reason you have to choose us is that we offer one of the best heating and plumbing services in Upper Holloway, we also carry out emergency plumbing services EC1, so whenever a plumbing emergency service arise, feel free to contact us.
We have the best team of expert plumbers and professionals who are well trained and experienced to carry out all kinds of plumbing and heating jobs. We are licensed and Gas Safe registered.
Qualified Plumbers: We have a team of qualified and skilled specialists who are well-trained and certified; they will help resolve the challenge you are facing professionally.
Experience: Our expert team have a wealth of experience that enables them to handle any kind of plumbing and heating problem. We know the right thing to do in any situation, and this helps us render impeccable service.
We are Gas Safe Registered: All our engineers are certified and Gas Safe registered, also, we carry out a regular update on the latest technology through workshops just to make sure we serve you better.
Pocket-friendly Prices: We have a competitive pricing system that is pocket-friendly; we don't take advantage of the inconveniences caused by plumbing problems to charge our customers.
Our prices are reasonable and affordable and yet we don't compromise the quality of the services we render.
Excellent Delivery: Our team of highly skilled and professional engineers deliver excellent plumbing and heating services, we always give our customers impeccable results.
We have years of experience in this industry that help us handle any plumbing and heating service with skills and professionalism.
100% satisfaction guaranteed
Recent Google Reviews

They are just great professional from the beginning till the end. My kitchen and bathroom looked amazing and it was quite inexpensive than all other quotes I got. They completed the job well ahead of schedule. Highly recommended!


Had a great experience with Ali. My boiler broke and he came the very same day. I required a section changed and he ordered the parp for me and looked through it online to spare me some cash. He returned two days after to fix the new part. Would recommend.

Our Services
We render a wide range of plumbing and heating services, some of them are:
Boiler Installations in Upper Holloway
Our expert team of Emergency Plumbers in Upper Holloway carry out boiler installation N19 in both residential and commercial buildings. We are a Gas Safe registered boiler installation company, and we also carry out boiler repair services.
We run a 24/7 boiler installation service. This helps us provide rapid services to our customers when they call, and this service is tailored to meet your specific needs.
For new boiler installations, we offer 10 years warranty, and you also get a free cover for your boiler for a year and all these we provide at a very friendly price.
We also provide short-term immersion heater installation until when your boiler is ready, this ensures you have warmth and hot water in your home until your boiler is ready and we can also work judiciously to make sure your boiler is installed in less than 24 hours.
Boiler Repair
It is common for boilers to breakdown at unexpected times, and that is why we run a 24/7 emergency boiler repair service in Upper Holloway. We are well-equipped to deliver this boiler repair N19.
You will get a fast response when you call us; our Gas Safe registered engineers will carry out professional troubleshooting on your faulty boiler to give you an impeccable and long-lasting result.
It doesn't matter the kind of fault your boiler has, give us a call, and our expert engineers will be there to provide a professional repair irrespective of the brand.
Heating Service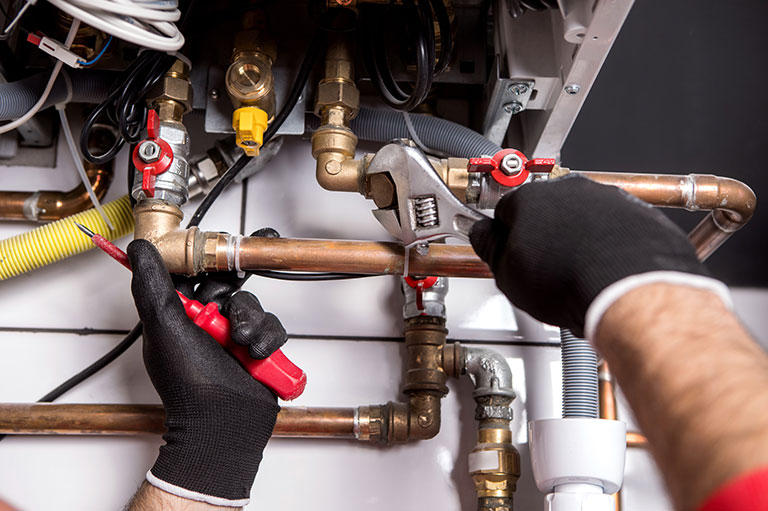 At the Emergency Plumber Upper Holloway, we provide professional heating services in both residential and commercial buildings. You can count on us to deliver a professional heating service in your home or office.
We offer heating service N19 and repair of heaters at an affordable cost. Call us today if you need heating service in Upper Holloway, and all your work will be done professionally.
Blocked Drains
You can count on us for professional repairs of all kinds of drain problems, drain problems are very discomforting, and they pose a health risk to all staying in the house.
We carryout blocked drain service at an affordable price, our mobile vans are stocked with up-to-date equipment and technology to help us offer rapid service. We can do this in less than 24 hours.
Plumber
We have an incredible team of certified and professional plumbers N19 who are always ready to carry out any kind of plumbing installations, repairs, and other plumbing services such as maintenance services.
Don't hesitate to call us whenever a plumbing problem arises. We will send a plumber in Upper Holloway right away.
Emergency Plumber
We run a 24/7 emergency plumbing service because we know a plumbing issue can occur at any time of the day. Just call us when this happens, and our expert emergency plumbers in Upper Holloway who are well-trained will be there to give a lasting solution.
Local plumber
We also offer local plumbing services in Upper Holloway to help save your home from critical damage caused by flooding and plumbing problems.
We can fix any plumbing issues that arise in your home, and you can also contact us at any time of the day because we are available round the clock.
Contact Us Today!
We also offer expert advice through the phone, if you have a question or special request, call our line and speak to one of our friendly experts.
We look forward to giving you the best service.
Recent Google Reviews

Dan is a hero. He came on Sunday and put his great effort to help me, fixing our urgent plumbing with a great deal of consideration and flawlessness! Much obliged Dan with your work, would highly recommend you to my family and friends. Very cheap prices as well.


Perfect job dine quickly
Thanks

Give us a call today on 02031375020, and we will be right there to attend to you.