Emergency Plumbers in Highbury, N5
We are known for the comprehensive plumbing and heating services we offer in Highbury, N5. We always deliver excellent plumbing and heating solutions to our clients residing in Highbury. Our Gas Safe Registered engineers and plumbers N5 are highly skilled and experienced in dealing with plumbing and heating issues in several facilities in Highbury.
At Emergency Plumber in Highbury, we are always prepared to provide emergency plumbing services.  We are always ready for business at any time of the day; always prepared to respond rapidly to our clients' emergency calls all around the clock. This is possible because we operate on 24/7 service hours. Regardless of what your plumbing issues are (it could be a leaking radiator, boiler breakdown, frozen pipes, low water pressure, or blocked drains) our gas safe registered engineers will skillfully restore them to their efficient state.
WHY CHOOSE US?
At Emergency Plumber Islington, you are our utmost priority. We do not take our customers for granted. Our whole existence is based on your plumbing needs. We stand out among other plumbing companies in Highbury and have become a household name. Here is why you should contact us:
Unlimited Availability: With our established emergency system, we are capable of providing the appropriate solutions to the plumbing and heating problems in your facility. We run a 24/7 business. Hence, you can always bank on us any time of the day, even in case of an emergency.
Reliable & Trustworthy: Over the years, we've steadily grown to become a trusted and reliable plumbing company in Highbury. We have great teams of experienced and vastly skilled engineers and plumbers N5 who deliver excellent services to our clients in Highbury.
We Are Fully Licensed: For us to function without restriction and to assure you of safety and professionalism, Emergency Plumber Islington N5 is fully licensed. We are registered and recognised in Highbury as a dependable and reliable plumbing company.
We Are Gas Safe Registered: All of our engineers and plumbers N5 are Gas Safe Registered and are fully insured for the provision of safe plumbing services. Your safety is guaranteed while we deliver our professional services.
NO HIDDEN CHARGES: At Emergency Plumber Islington N5, we do not demand hidden charges. We have proved to be reliable through our definite financial quotes that reflects the costs of services we render.
OUR SERVICES
At Emergency Plumber Islington situated at Highbury, we offer the following professional plumbing services:
PLUMBER N5
At Emergency Plumber Islington, we have a notable number of skilful and experienced engineers who carry out varieties of plumbing services for plumber Highbury. Our plumbing services include fixing of broken toilets, bathroom & kitchen plumbing, broken fixtures, pipes leakages and other plumbing services N5.
The plumbing services we offer are well tailored for different organisations, including schools, warehouses, universities and even homes. Put a call through today for a plumber in Highbury.
EMERGENCY PLUMBER HIGHBURY
At Emergency Plumber Highbury, we are always prepared to offer solutions to disturbing plumbing issues at an unexpected time. You need not freak out when you experience unexpected issues with your plumbing system; we've got you covered 24/7 at Emergency Plumber Islington N5. Our emergency plumbers N5 have been trained to provide long-lasting solutions to plumbing problems in emergency cases.
We have also put in place a fast and responsive customer care system that attends to clients all around the clock. We treat your emergency calls as gold and show up at the location within 30 minutes after the call. This is the main reason why we are locally based in Highbury.
Call Emergency Plumber N5 today!
Recent Google Reviews

They are just great professional from the beginning till the end. My kitchen and bathroom looked amazing and it was quite inexpensive than all other quotes I got. They completed the job well ahead of schedule. Highly recommended!


Had a great experience with Ali. My boiler broke and he came the very same day. I required a section changed and he ordered the parp for me and looked through it online to spare me some cash. He returned two days after to fix the new part. Would recommend.

LOCAL PLUMBER N5
Minor plumbing issues are inevitable in homes; hence, you need to provide fast solutions to them when they occur. Our Local Plumber Highbury helps in fixing minor plumbing problems in homes. You can have access to a local plumber when you experience minor plumbing issues in your home or facility. Give us a call today to book for a local plumber N5.
BOILER INSTALLATION N5
We have teams of Gas Safe Registered Engineers who are vastly experienced in the installation of domestic & commercial boilers. At Emergency Plumber Islington N5, we carry out the installation of domestic and commercial boilers in different facilities including small office buildings, churches, hospitals, warehouses, factories and university campuses. We chose to be based locally in Highbury because we want to provide rapid response services in Highbury.
Our installation package consists of ten years manufacturer warranty for newly installed boilers and a year free cover for your boiler. We offer competitive pricing rates to our customers.
At Emergency Plumber Islington N5, our Gas Safe registered engineers N5 work judiciously to install your new boiler in less than 24 hours. In some cases, boiler installation Highbury can take up to 3 days.
We are just a call away. Simply call us on 020 31375020 to fix an appointment with us.
BOILER REPAIR HIGHBURY
Through our team of highly experienced engineers, we can offer boiler repair services N5 in Highbury. Our Gas Safe registered engineers have troubleshooting skills needed to fix faulty boilers.
Irrespective of the fault your boiler might develop (for instance, kettling or leaking boilers), you can rely on us to provide professional boiler repair Highbury. We have a team of experienced Engineers who can fix all major boiler brands.
You can count on us to repair your faulty boiler. Contact us today on 020 31375020 to get a quote for your boiler repair N5.
BLOCKED DRAINS HIGHBURY
At Emergency Plumber Islington N5, we offer drains unblocking services in Highbury. Blocked drains N5 can lead to a detrimental effect on the livelihood and health in the home. We, therefore, provide rapid response service to fix blocked drains.
To book for our service to solve your Blocked Drains Highbury, simply call us on 020 31375020.
HEATING SERVICES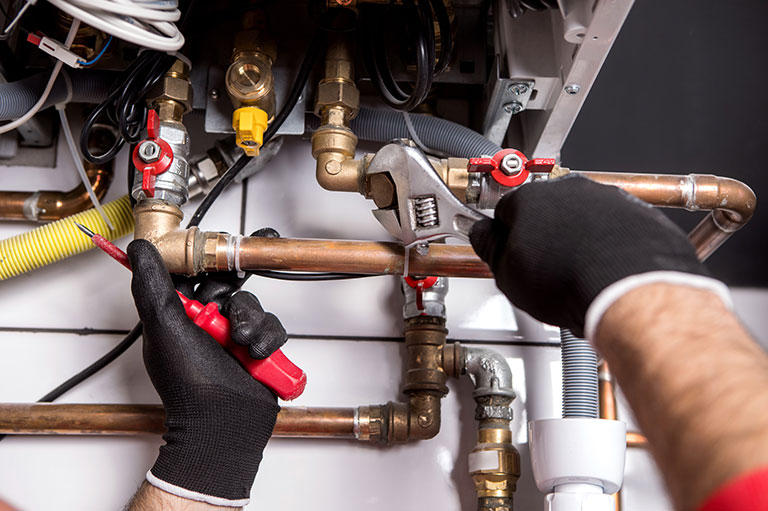 We provide well-tailored heating services N5. We provide solutions to problems that affect the heating system. At Emergency Plumber Islington N5, we install, repair and maintain heaters in different facilities. Through the well-tailored heating services we offer in Highbury, you are guaranteed of getting excellent heating services.
Do not hesitate to call on 020 31375020 to access heating services NW5.
CALL NOW
If you need any of our services, do call our 24-hour customer care service team on 020 31375020.
Recent Google Reviews

Dan is a hero. He came on Sunday and put his great effort to help me, fixing our urgent plumbing with a great deal of consideration and flawlessness! Much obliged Dan with your work, would highly recommend you to my family and friends. Very cheap prices as well.


Perfect job dine quickly
Thanks