24 Hour Emergency Plumber in Northolt, UB5
Do you need a reliable plumber in Northolt UB5? Emergency Plumber in Northolt has got you covered. We are a reputable plumbing company that can take care of your plumbing needs both in your residence and commercial premises.
We have an experienced team of plumbers and engineers who are well trained. We provide quality plumbing and heating services including unblocking of drains, boiler installation and repairs, central heating installation and many others.
Our local plumber UB5 and emergency plumber are always on hand to respond to your urgent needs. Call 020 31375785 now for a plumber in Northolt.
100% satisfaction guaranteed
Recent Google Reviews

They are just great professional from the beginning till the end. My kitchen and bathroom looked amazing and it was quite inexpensive than all other quotes I got. They completed the job well ahead of schedule. Highly recommended!


Had a great experience with Ali. My boiler broke and he came the very same day. I required a section changed and he ordered the parp for me and looked through it online to spare me some cash. He returned two days after to fix the new part. Would recommend.

Why Choose Us
We have an unmatched level of proficiency in all the services we offer to our clients in Northolt. This has attracted new clients to us and has also helped us to retain our old clients. See why you should consider our services in Northolt:
Experience team of plumbers and engineers
We have a team of expert plumbers UB5 and engineers to handle any plumbing and heating issues.
24/7 emergency plumbing
We have skilled engineers and plumbers in Northolt readily available to meet your heating and plumbing needs at any time of the day. You need not panic whenever you have a plumbing emergency in Northolt, pick up your phone and call us to get the problem fixed.
Affordability of service
We are very transparent in our pricing. We offer very affordable services without any drop in the quality we provide.
Quality customer service
Emergency Plumber is a company that is 100% sold out to satisfy her clients. There is no preferential treatment — all jobs are taken with utmost seriousness. Call out for a plumber UB5 now.
Our Services
Emergency Plumber in UB5 offers highly-rated plumbing and heating services to our clients including:
Plumbing
Do you need plumbing services in your home or commercial premises? Emergency Plumber in Northolt provides plumbing services including the installation of plumbing fixtures as well as pipework replacements. We also repair all kinds of household and commercial plumbing. Call us now for a plumber in Northolt.
Emergency Plumber
We are available at any time of the day to respond to your emergency needs. We have an experienced team that can efficiently fix your burst pipes, blocked drains and sudden failure in your heating system even at midnight. Call us now for an emergency Plumber UB5.
Boiler installation
Our team of well trained engineers Northolt are experienced in installing all models of boiler including combi-boiler, conventional or system boilers. Call 020 31375785 for expert boiler installation UB5.
Boiler repair
Our team of gas engineers UB5 are experienced in repairing any kind of boiler you have got in your residence. Call 020 31375785 now for boiler repair Northolt so you won't be stuck with cold.
Blocked drains
We provide quality drainage services in Northolt. Call us for any blocked drain UB5, and we will get that stubborn blocked drain Northolt cleared with our high-pressure jetting device.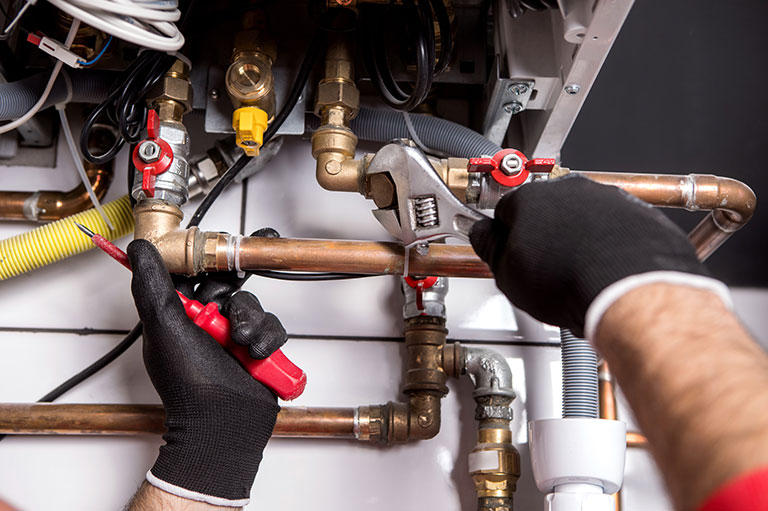 Heating service
Our heating services in Northolt includes installation, repair and maintenance, both for domestic and commercial premises. Our goal is keeping you warm and providing even heating. Do reach out to our team right away.
Local plumber
As a local plumbing company in Northolt, we provide a range of plumbing services including fixing of leaky pipes, faucets, running toilets, gas piping, and all that concerns heating. You need not look far when you have an emergency, call 020 31375785 for a local plumber UB5.
Why we're highly rated
Prompt response to emergency
We provide value-oriented services
We're well trained and reliable
Our engineers handle every kind of heating and plumbing problems
Do you want to fix any plumbing, drainage or heating issue? Do book an appointment right away!
We look forward to hearing from you!
Recent Google Reviews

Dan is a hero. He came on Sunday and put his great effort to help me, fixing our urgent plumbing with a great deal of consideration and flawlessness! Much obliged Dan with your work, would highly recommend you to my family and friends. Very cheap prices as well.


Perfect job dine quickly
Thanks